No.007 In a happy circle on a sunny autumn day
Hello. This is Anthemum.
The 7th table this time is a table that matches the dishes of the 51st to 54th works.
In autumn, the sunlight has softened and the wind has become more comfortable.
At lunchtime one day in such autumn.
I want to enjoy a picnic on the terrace or in the park with my family and close friends.
I made a table this time with the image of such a scene.
Of course, I can't go out much because of the coronavirus,
so I'd like to actually surround the table at home and enjoy it just by feeling.
In line with the theme of "picnic", we devised a delicious menu
that can store ingredients even at room temperature.
The first menu I wanted to make was "California Roll".
Then "soy pulp croquette". The croquette was made healthy with soy pulp,
considering that making it with potatoes would make you full
and that it would take too much carbohydrate when combined with sushi.
Also, bulgogi with a hot tasting that goes well with wine.
And I added a sweet squah salad.
And since it is a table to enjoy a picnic,
I set the table while adding a little outdoor atmosphere.
The cloth is the linen of Greige, which is often used,
and the brown organdy cloth adds a gorgeous look.
Organdy cloth is a very useful item because you can change the impression
just by changing the color underneath.
And wood plates, wood bowls, nuts and red leaves add a casual touch.
A table setting that changes the atmosphere with just one item or color matching.
It's deep and you can enjoy it with free ideas, so I'd like to study a lot.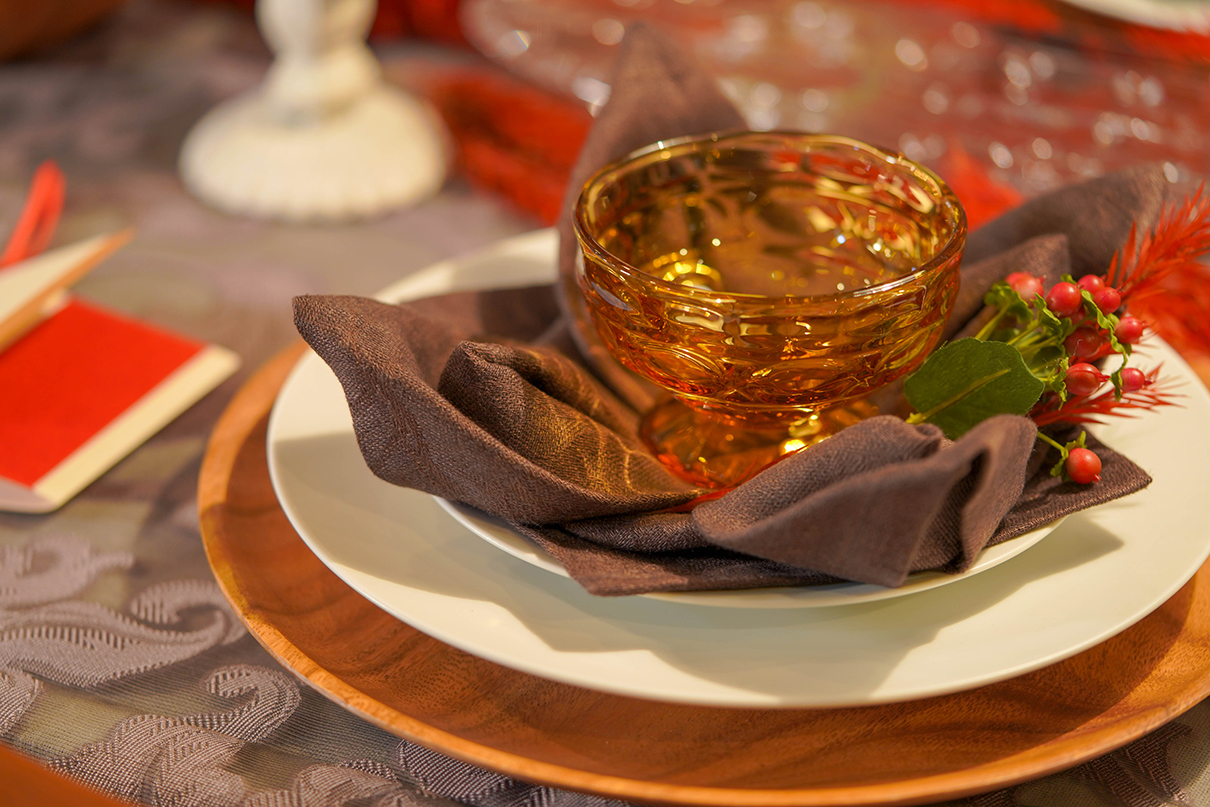 What I used
Tablecloth:Axel Japan
Tablecloth(Organdy): TABLE RECIPE"Tiara"
Wood plate:Kitchen World TDI
Dishes:ARITA PORCELAIN LAB"Japan snow"
Glass cup:ZARA HOME
Centerpiece:TSUKIYONO KOBO
Cutlery rest:TSUKIYONO KOBO
Cutlery:ZARA HOME
Chopsticks:TAKASHIMAYA
Glass:RIEDEL
Linen napkin:Axel Japan
Fake flower:east side tokyo
Candle:east side tokyo
Candle stand:east side tokyo
Wood bowl:Kitchen World TDI
Menu card:Handmade



■

Main color:Brown




■ Sub color:Gold




■ Accent color:Red
The cuisine made at this time
☝ Click on the recipe title to see the recipe in the blog ☺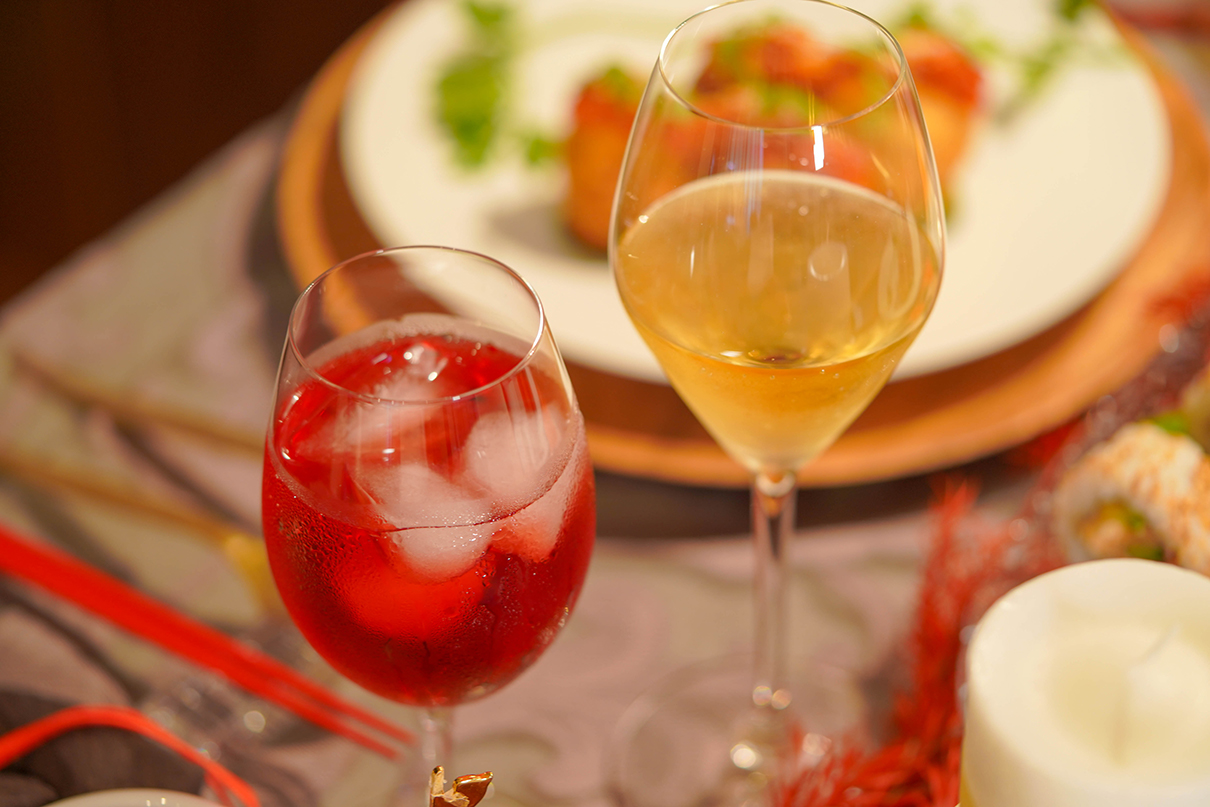 "STONEHEDGE CHARDONNAY 2016"
This time, we matched the California roll with California wine with a tropical fruit scent.
It has a rich flavor and is good for meat dishes and fried foods.
After deciding on a dish, choosing a drink according to the meal is one of my fun.
I will choice around considering the season, the genre of food, the atmosphere of the table, and the tastes of the people gathering.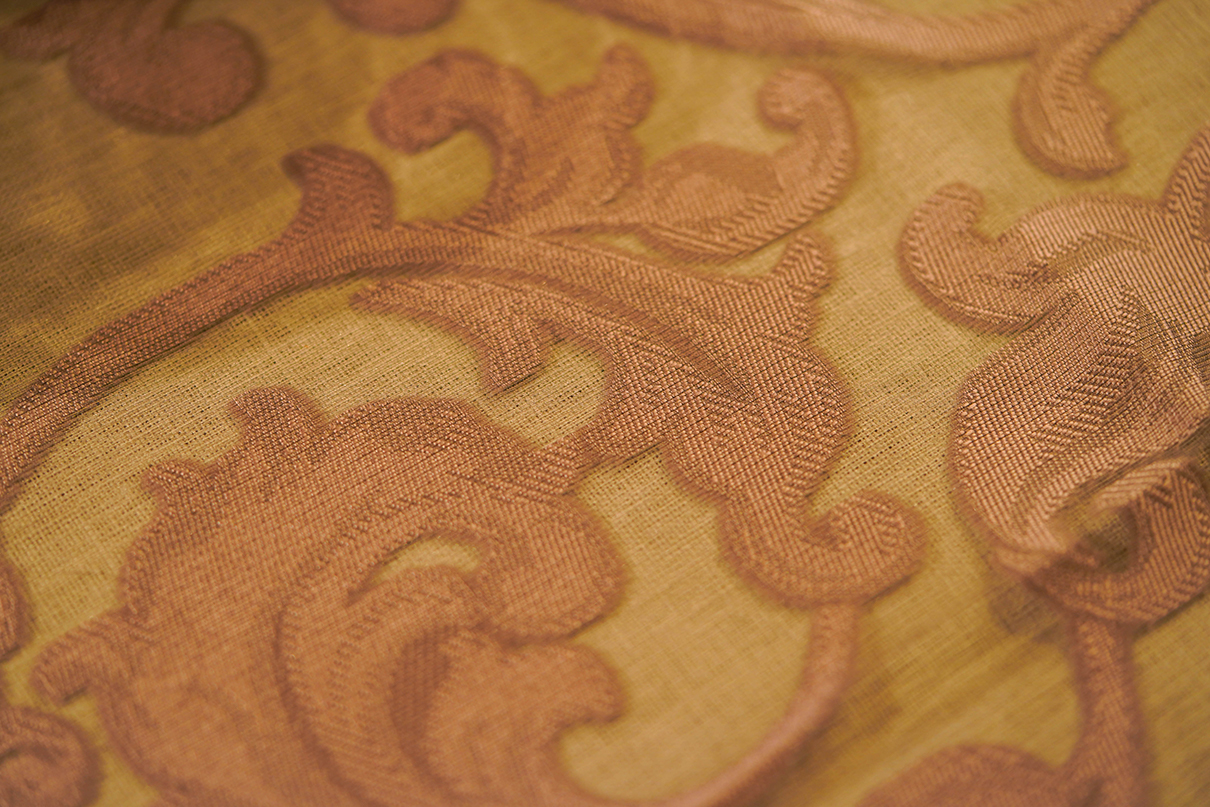 Based on the soft greige cloth of "Axel Japan", the brown organdy named "Tiara" of Table Recipe adds autumn feeling. "Tiara" was half price at SALE. It is one of the pleasures to look at various shops and look for bargains ♪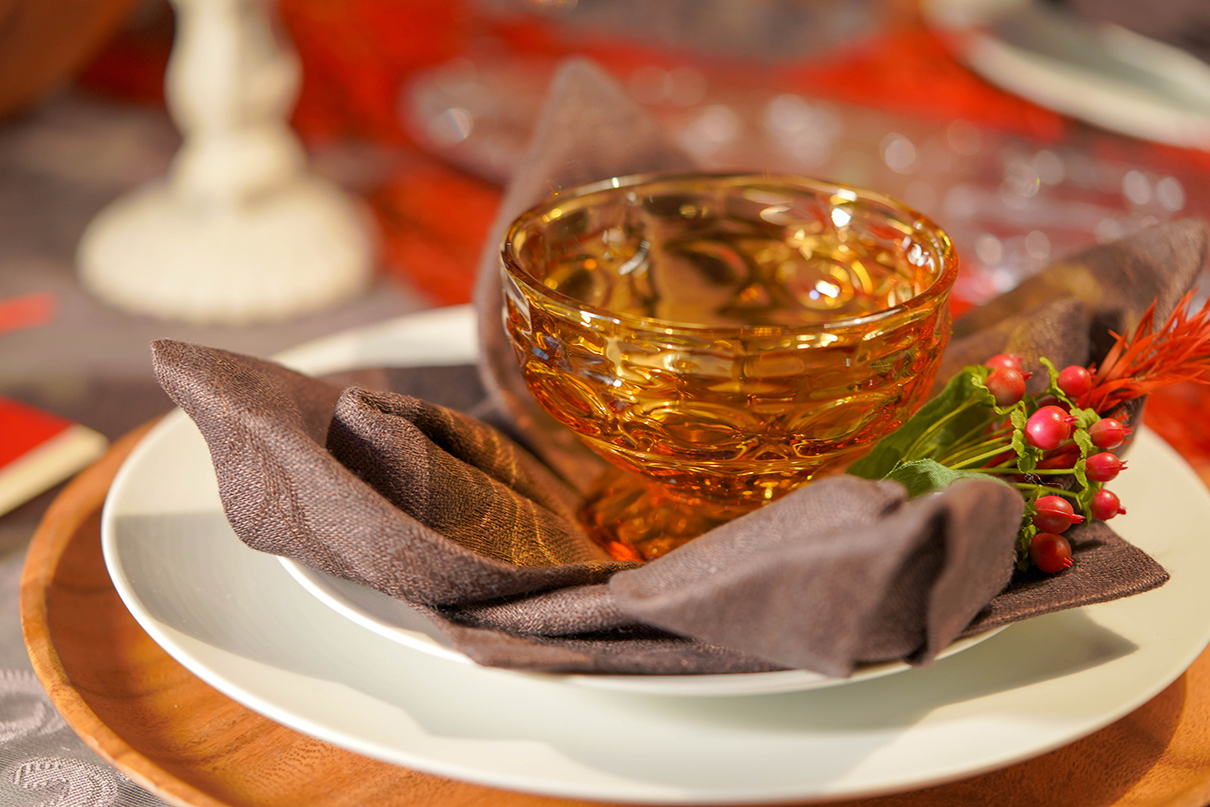 Use chocolate-colored napkins for a cute floral motif. It goes very well with the brown and red theme colors.
By making creases firmly, you can get a beautiful finish that looks good.
Place it under a glass cup and add red nuts and tea tree at the end.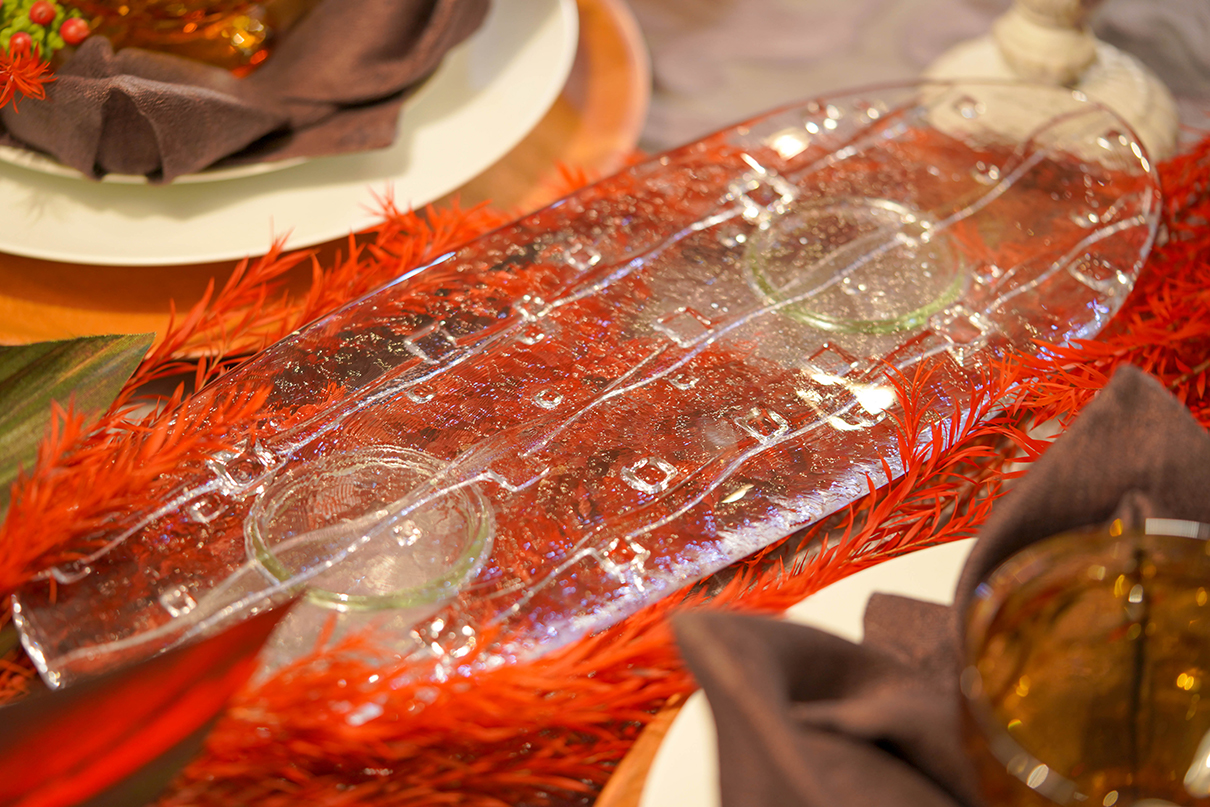 Glass plate of "TSUKIYO NO KOBO".
Just using a wood plate or pottery will give a heavy impression, so if you add the brilliance of the glass, the whole table will look light ♪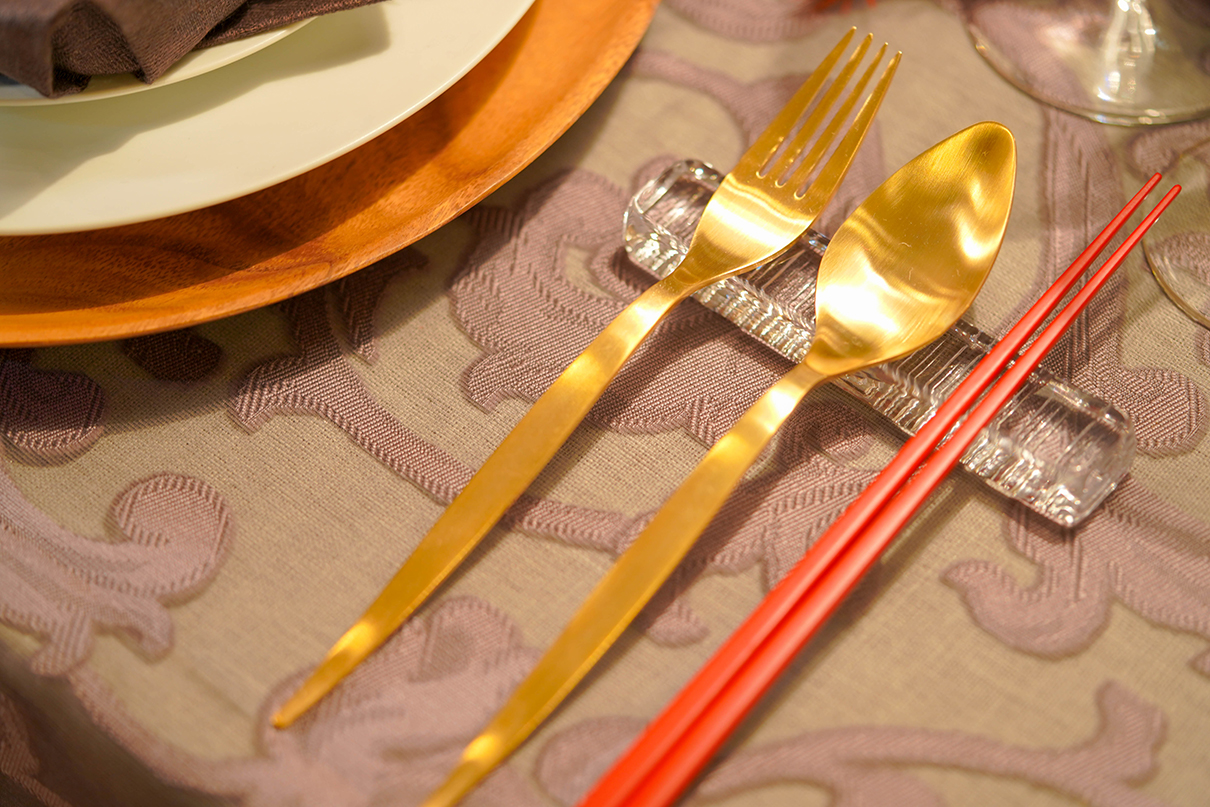 A cutlery with a cute matte texture purchased from ZARA HOME.
It goes well with chopsticks purchased at Takashimaya ♪ The cutlery rest is also "TSUKIYO NO KOBO" like the centerpiece. It also creates a sense of unity.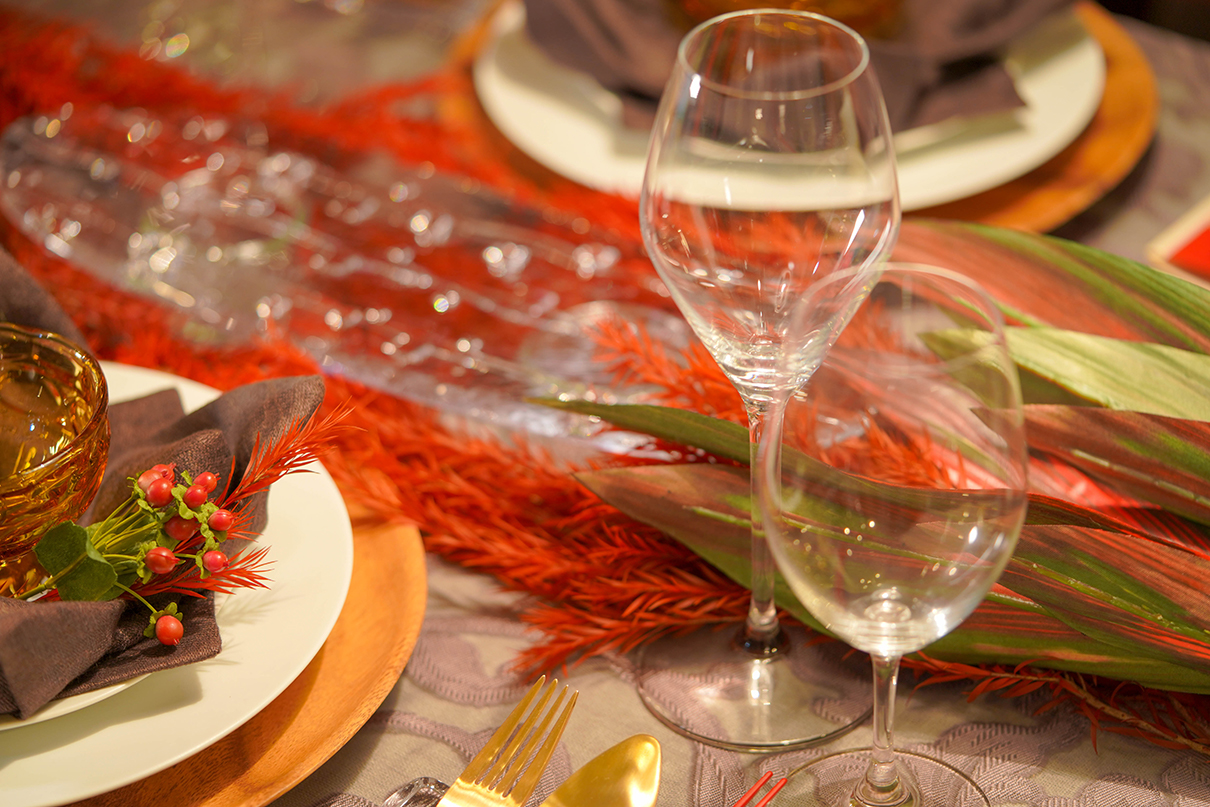 Arrange the glasses of RIEDEL.
We use wine glasses as tea glasses, but it's fun to combine them freely regardless of the purpose. Also, the same brand has a sense of unity, so it's easy to arrange!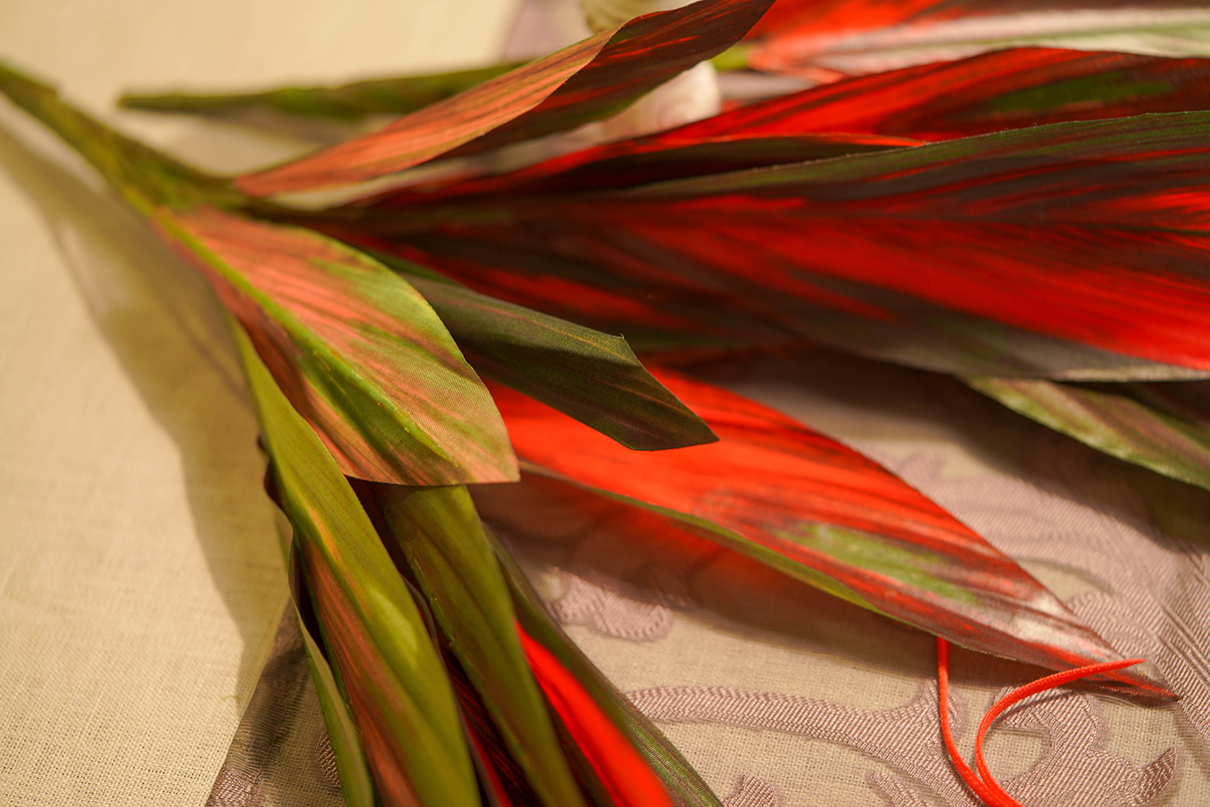 By laying a red tea tree in the center, the impression of the table is expressed in an easy-to-understand manner as "red and casual atmosphere".
Also, add a large leaf to make it sharp. The bright red color of Cordinelli is eye-catching.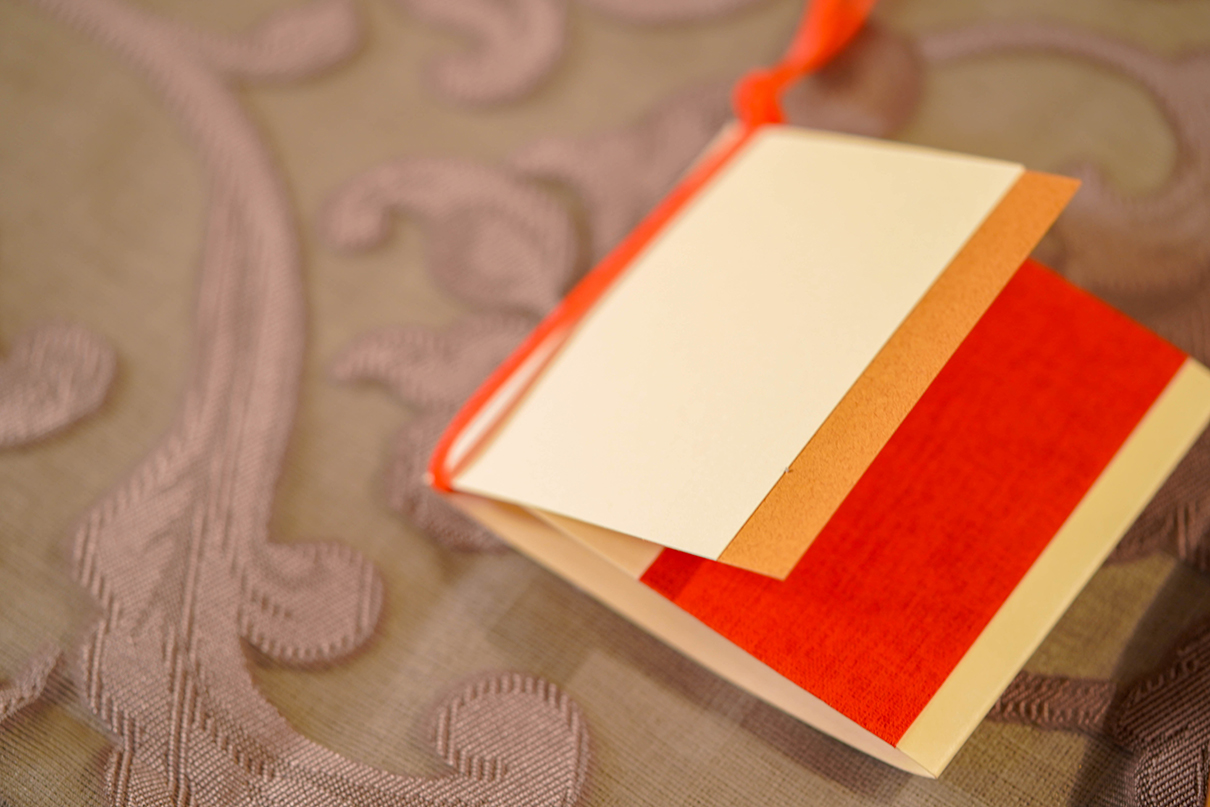 The menu card is made by folding ivory-colored drawing paper in three. I add points with brown or red drawing paper.
You can enjoy the combination by preparing some drawing papers and ribbons of various materials.
I bought this drawing paper at "Sekaido" and "Itoya", and the ribbon at "east side tokyo".
On YouTube, we will deliver table settings and serving dishes! I would be grateful if you could take a look and let us know what you think ☺♬