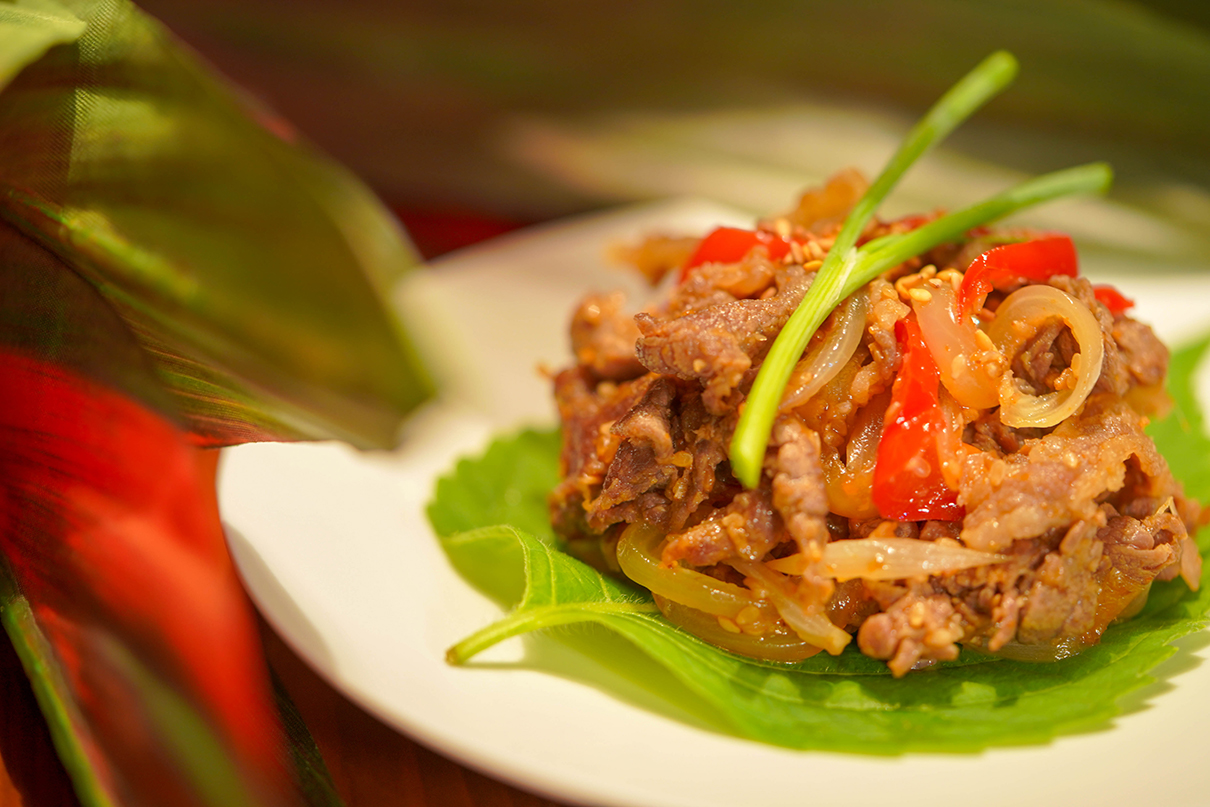 Ingredients
200g beef
1/2 onion *slice thinly
1/4 fresh red paprika *slice thinly
a)1 tsp grated garlic
a)1 tsp grated ginger
a)1 tbsp soy sauce
a)1 tbsp sake
a)1 tbsp sugar
a)1 tbsp sesame oil
a)1 tbsp ‪white sesame
a)1 tsp Japanese red chile pepper
2 wild sesame leaves
Green onions (adjust to suit your needs)
Directions
1 Grate the garlic and ginger.
 Mix everything with the other ingredients in (a), soak the beef and leave it in the fridge for 30 minutes.
 Slice the onion and red paprika into slices of about 5 mm.
 *If the beef is large, cut it into bite-sized pieces.
2 Heat a frying pan over medium heat, add the beef entwined in the sauce, and fry while loosening.
 *You don't have to add oil♪
3 When the whole beef is cooked, add onions and paprika and fry further.
 When the onion is soft, it's done.

4 Place the perilla leaves on a plate, place the cercle and pour the bulgogi.
 Decorate the white sesame seeds and green onions and you're done!