No.003 Hospitality of "the Midsummer Day of the Ox"
In Japan, it is customary to eat eel on "Day of the Ox" in summer.
At my home, it is popular to mix rice with flavored vegetables in a thick eelbowl,
and it is usually made with this combination, but it takes time to chop it unexpectedly.
On such a day, side dishes and soup are as easy as possible!
The winter melon soup is delicious enough to be stewed, so make it first and boil it.
Marinated red cabbage and octopus add color and
I think it has a refreshing taste and a good balance.
And table setting.
In order to change the impression from the previous Japanese table style,
we chose "black" as the main color this time.
However, using black in the summer gives a hot impression,
so by using glass and silver, and by incorporating bright yellow and purple,
the overall impression is brightened.
By the way, I decided to incorporate "yellow" and "purple"
because they match the colors of "eggs", "purple cabbage" and "octopus".
Food, drinks, flowers and menu cards like this
By "repeating colors" with such things, a sense of unity is created.
I tried various things and felt it again!
Finally, about the centerpiece. I was worried until the end
because I couldn't find the right one, but if I used too many items,
the table would become complicated, so this time I used a ribbon
named "White Butterfly Shell" that I bought at DAISO.
The impression is tightened when the line enters the table while sohining modestly.
I think the fun of table setting is that you can enjoy it with free ideas,
so I would like to learn more about how to use ribbons, cloths.
I hope you find it helpful♬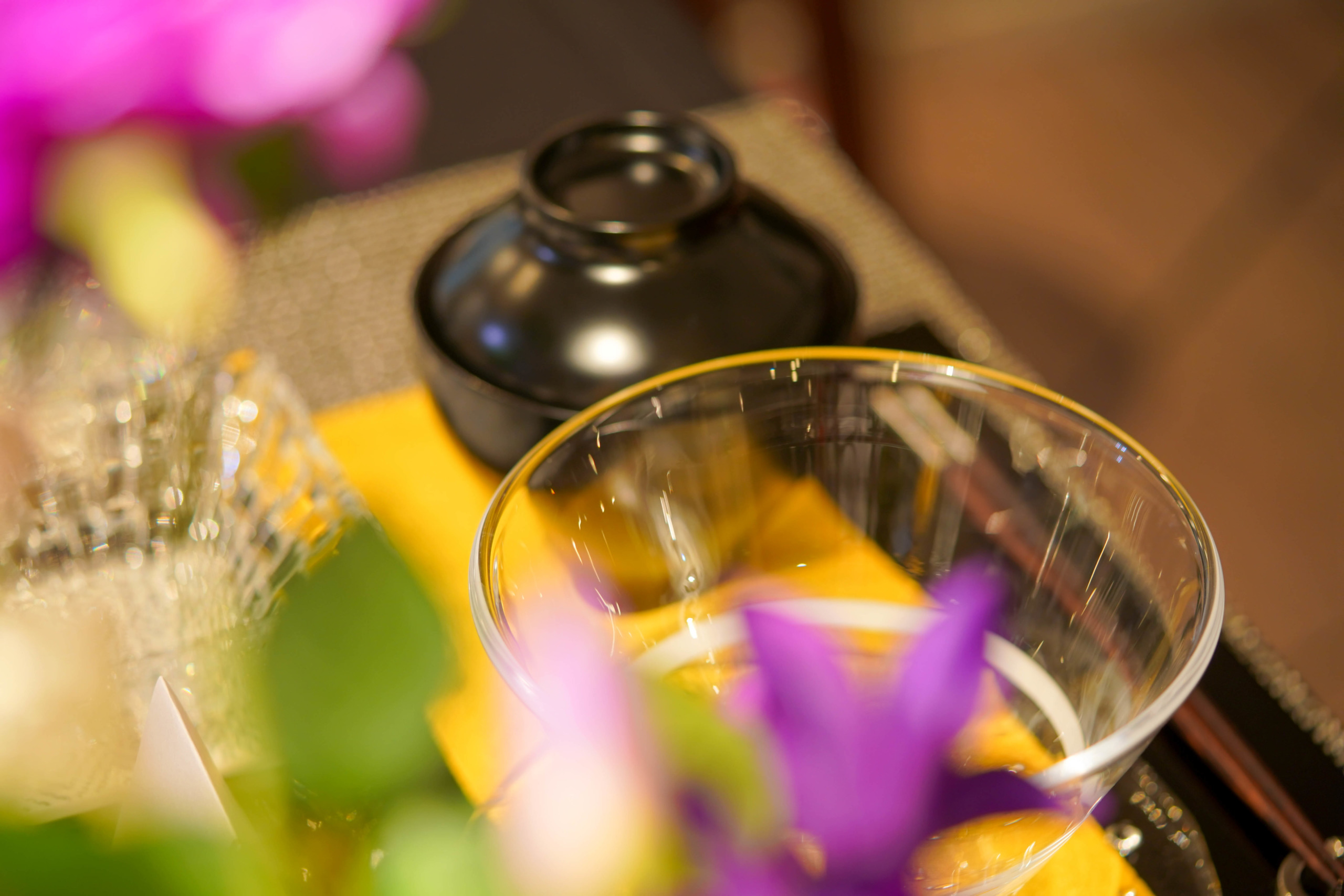 What I used
Tablecloth:Axel Japan
Place mat:AIZU Nuri FUKUNISHI 
Dishes:Sghr "Droplet"
Glass bowl:TOSHO GAMA "JUN"
Square bowl:Nachtmann "Bossa Nova"
Cup:KORINDO ECHIZEN Nuri
Chopsticks:Mitsukoshi Department
Chopsticks rest:TOSHO GAMA
Glass:Bohemian glass
Linen napkin:Axel Japan
Fake flower:east side tokyo
Flower base:ACTUS
Menu card:Handmade
Figure(ribbon・crepe cloth):DAISO
Tile:NATURAL KITCHEN



■

Main color:Black




■ Sub color:Yellow


■ Accent color:Purple


The cuisine made at this time
☝ Click on the recipe title to see the recipe in the blog ☺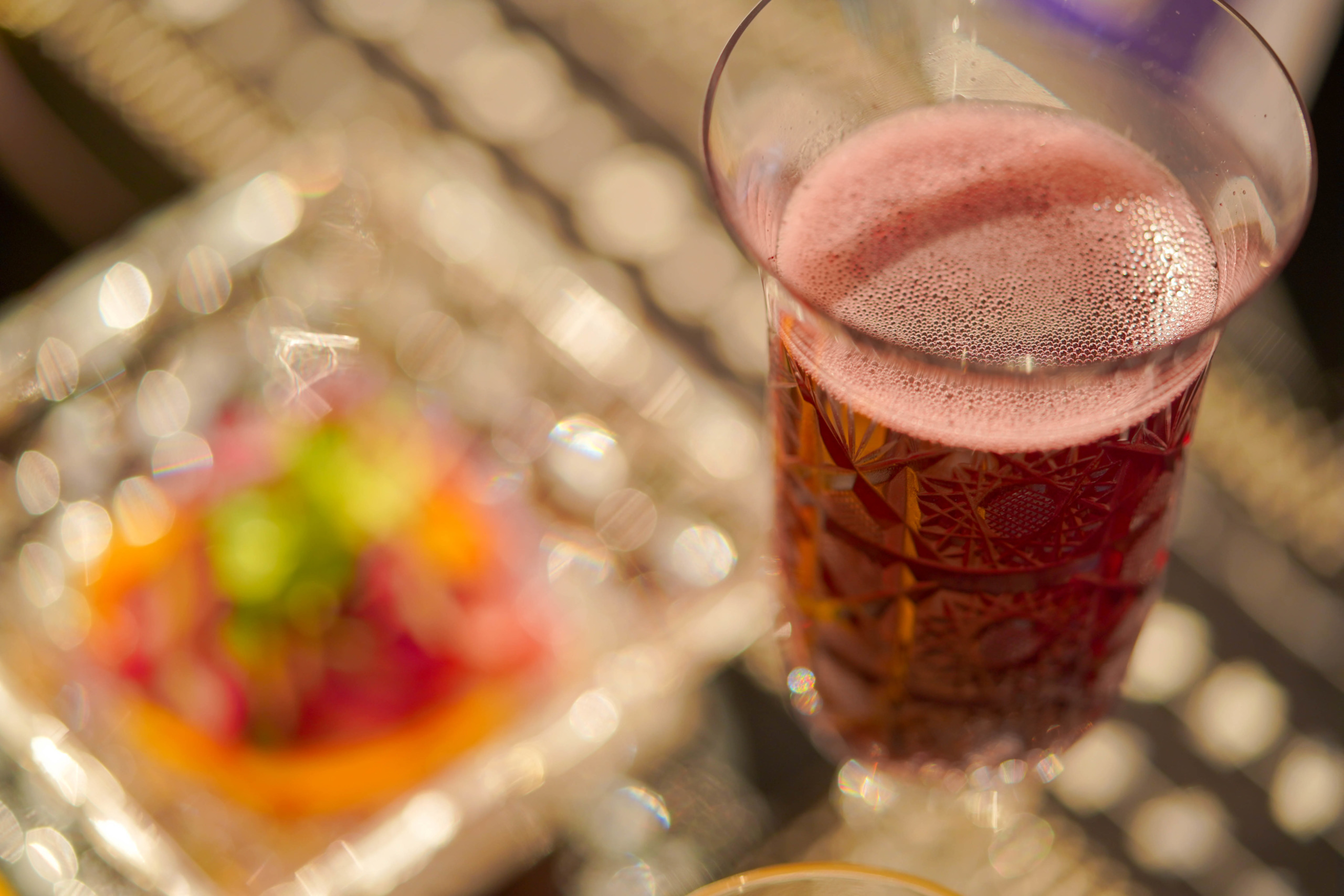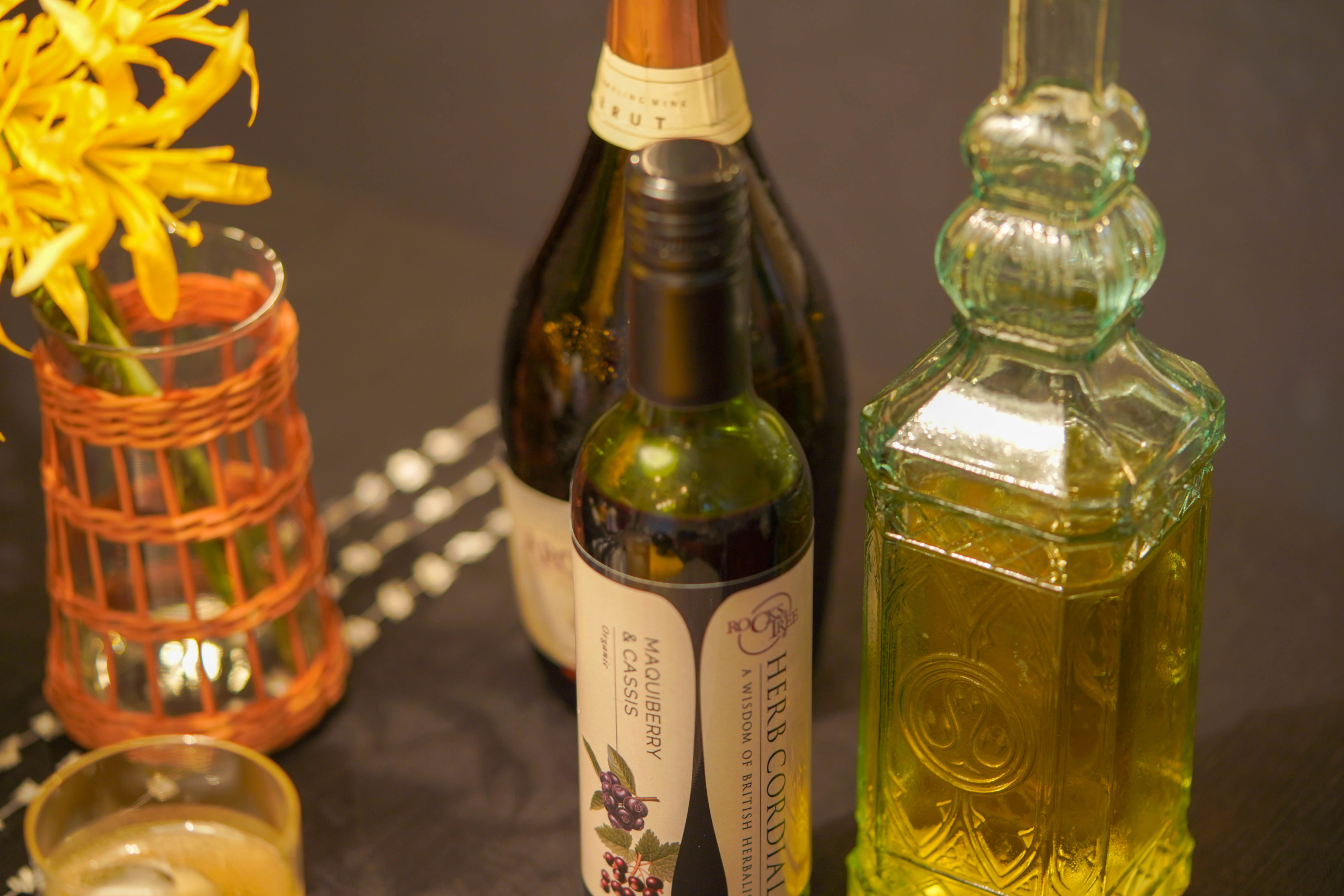 Especially in this hot season, I would like to have a refreshing, sparkling drink with my meal.
This Chile sparkling brut is 100% Chardonnay and is one that I had selected by my friend sommelier, saying "It goes well with dishes such as eel and other rich flavors."
Tree of life herbal cordial
I chose the "Organic Maki Berry & Cassis" flavor because it matches the purple color,
but the sweet and sour taste is perfect for the tired body in summer.
If you mix it with sparkling wine, it has an exquisite sweetness like an aperitif and gives you a good appetite, so please try it.
MUJI herbal tea:Refreshing taste with "Muscat & Green Rooibos"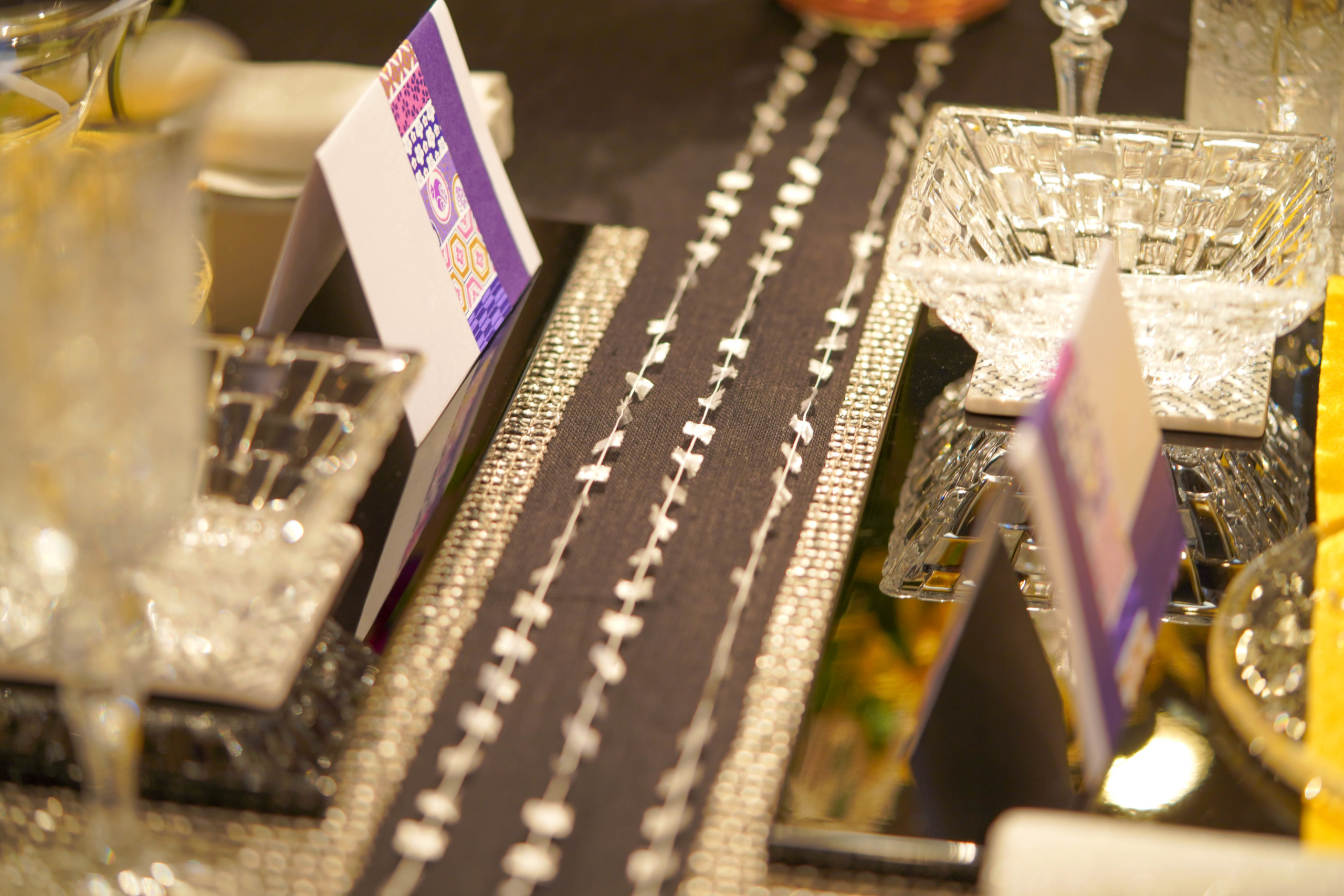 I would like to use black linen and decided to express the midsummer night sky.
Finish with a bright atmosphere with silver or a glossy black placemat.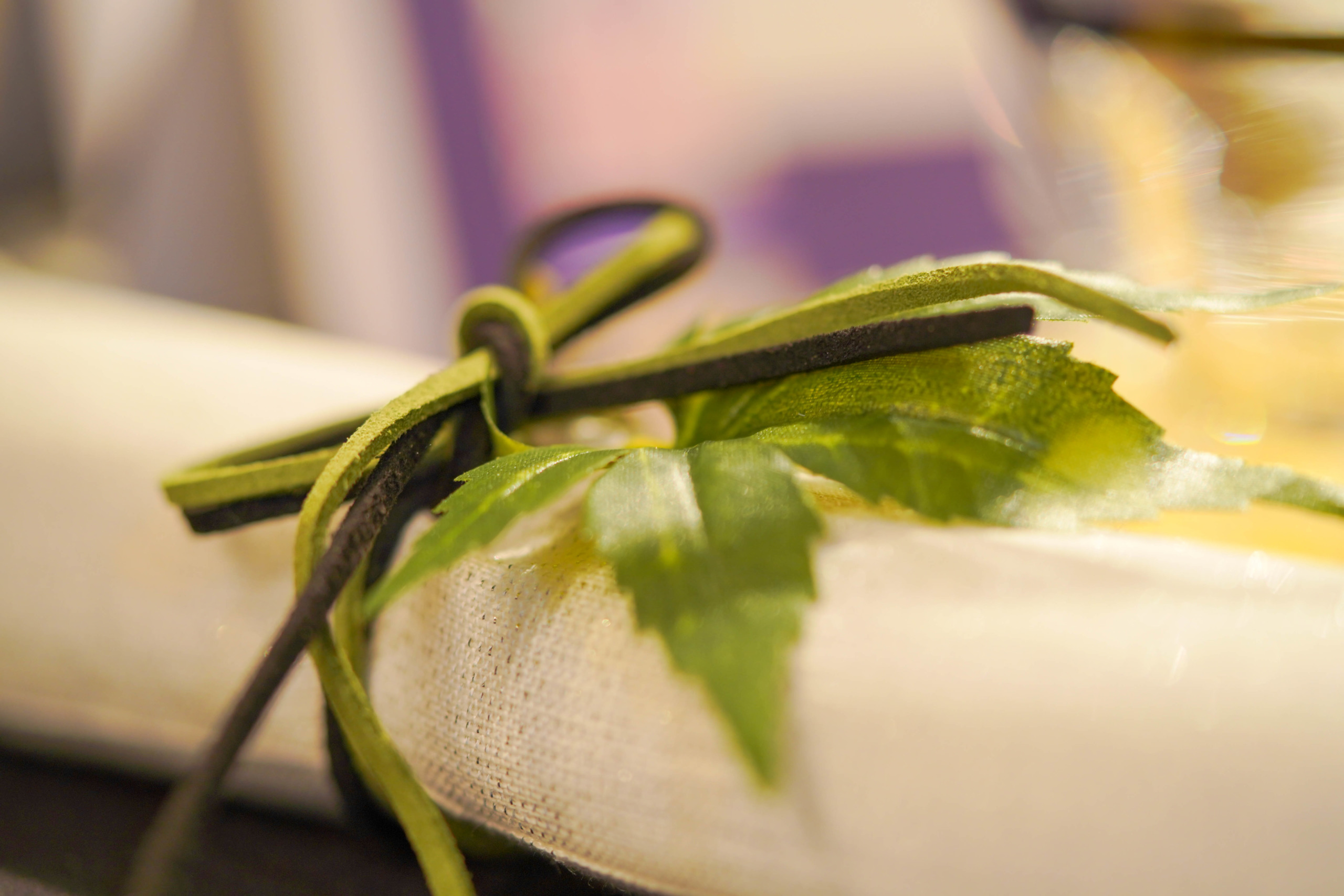 Since the table is based on black, I chose white for the napkin.
Fine silver glitter is sewn into the fabric, creating the atmosphere of a star shining in the night sky.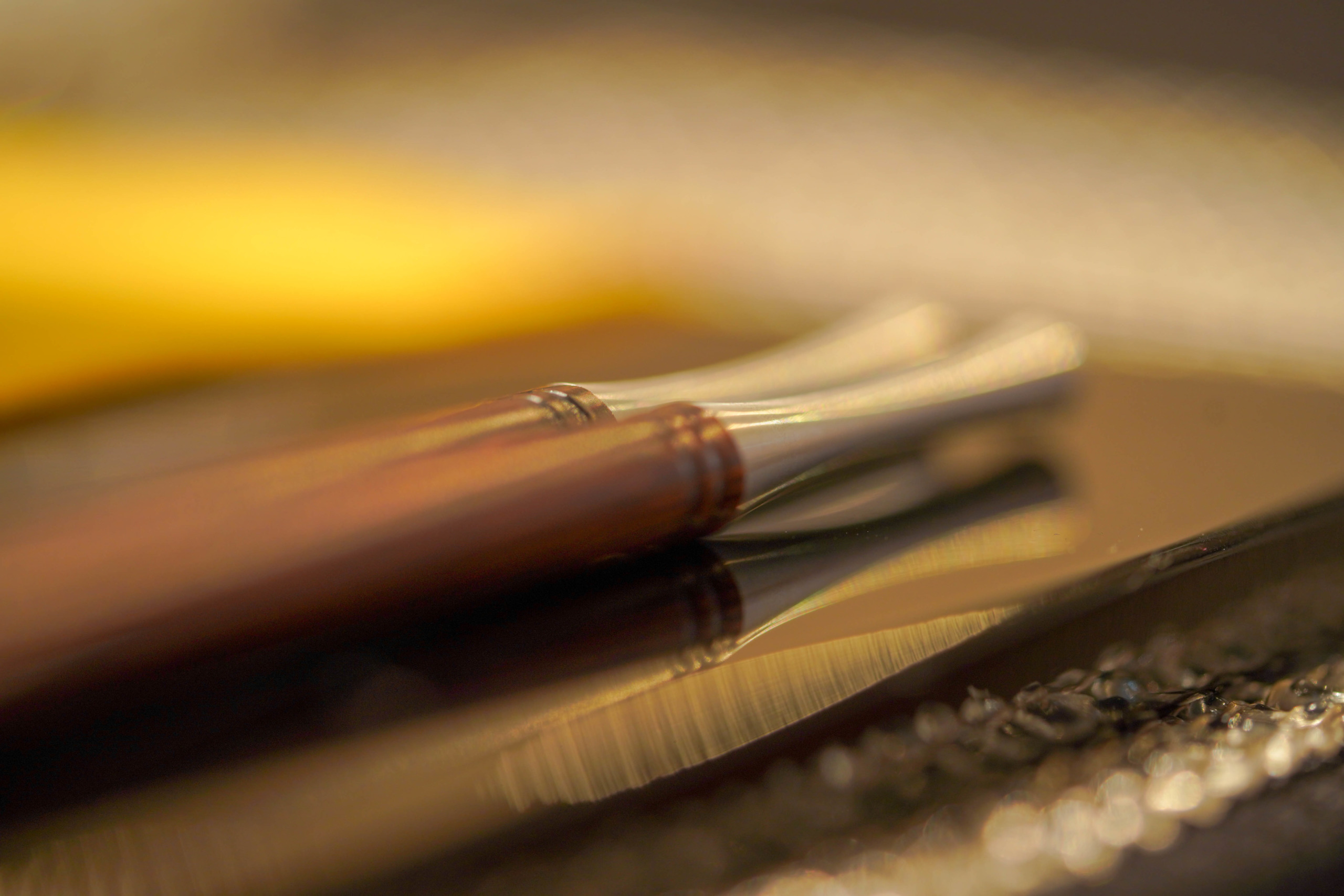 Combine the silver chopsticks for a unified look.
By using a lot of silver, keep the overall atmosphere cool.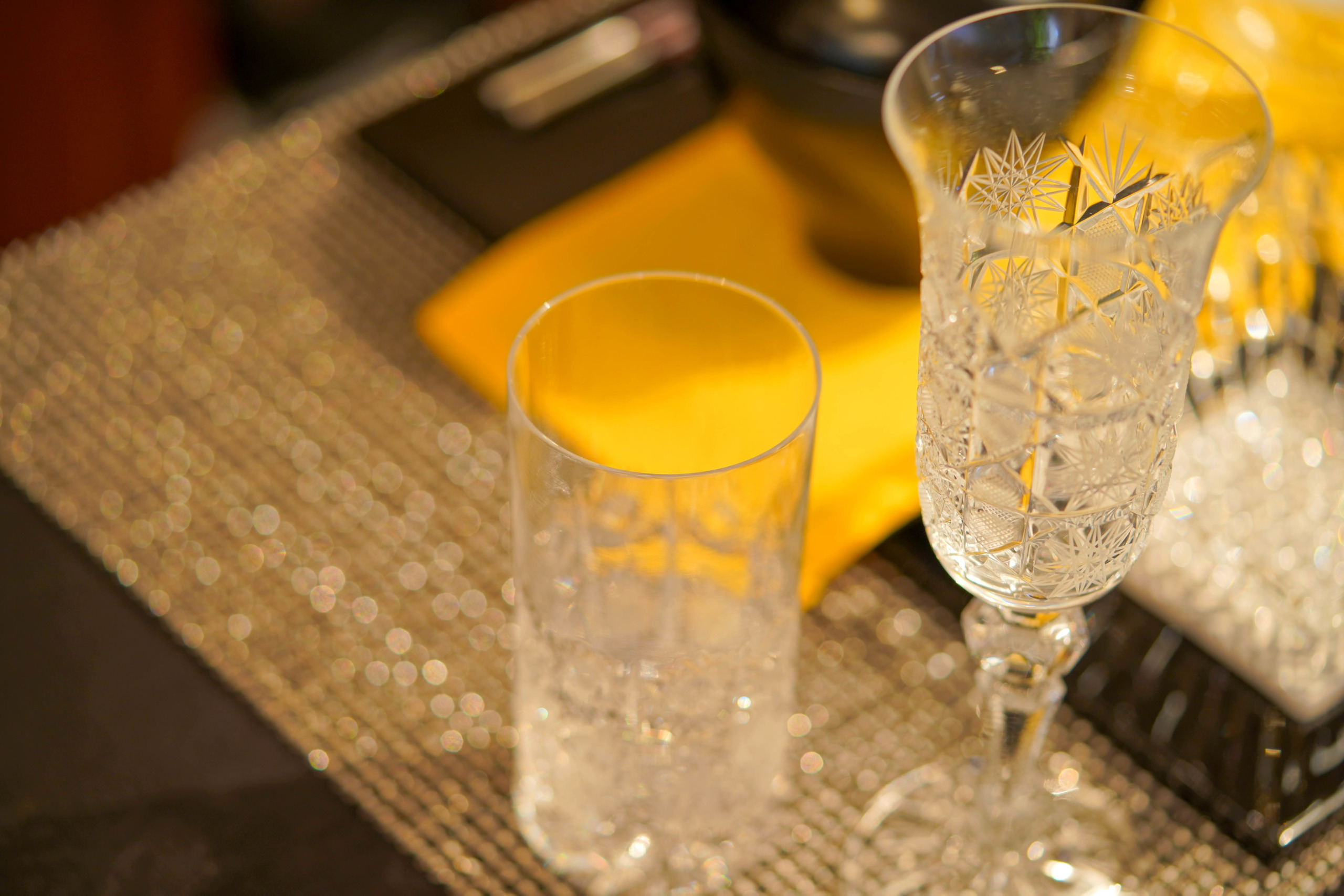 Bohemian glass champagne glass.
Tableware and glasses are often searched at department stores during the sale period♪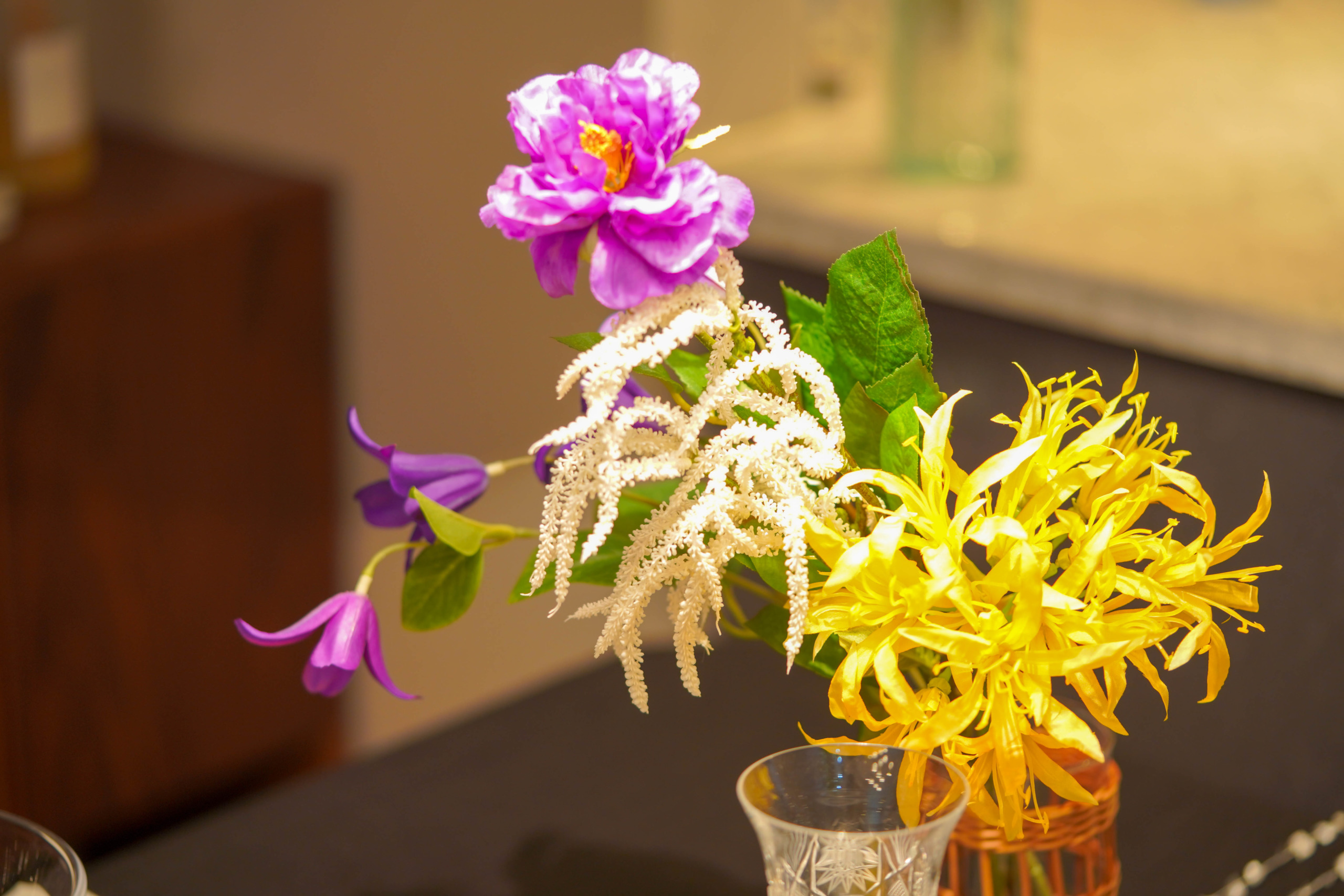 Refreshing with bright purple, yellow and white like summer.
All of them were purchased at "east side tokyo", but they were so beautiful that the image of fake flowers was renewed.
I also like the wicker flower base.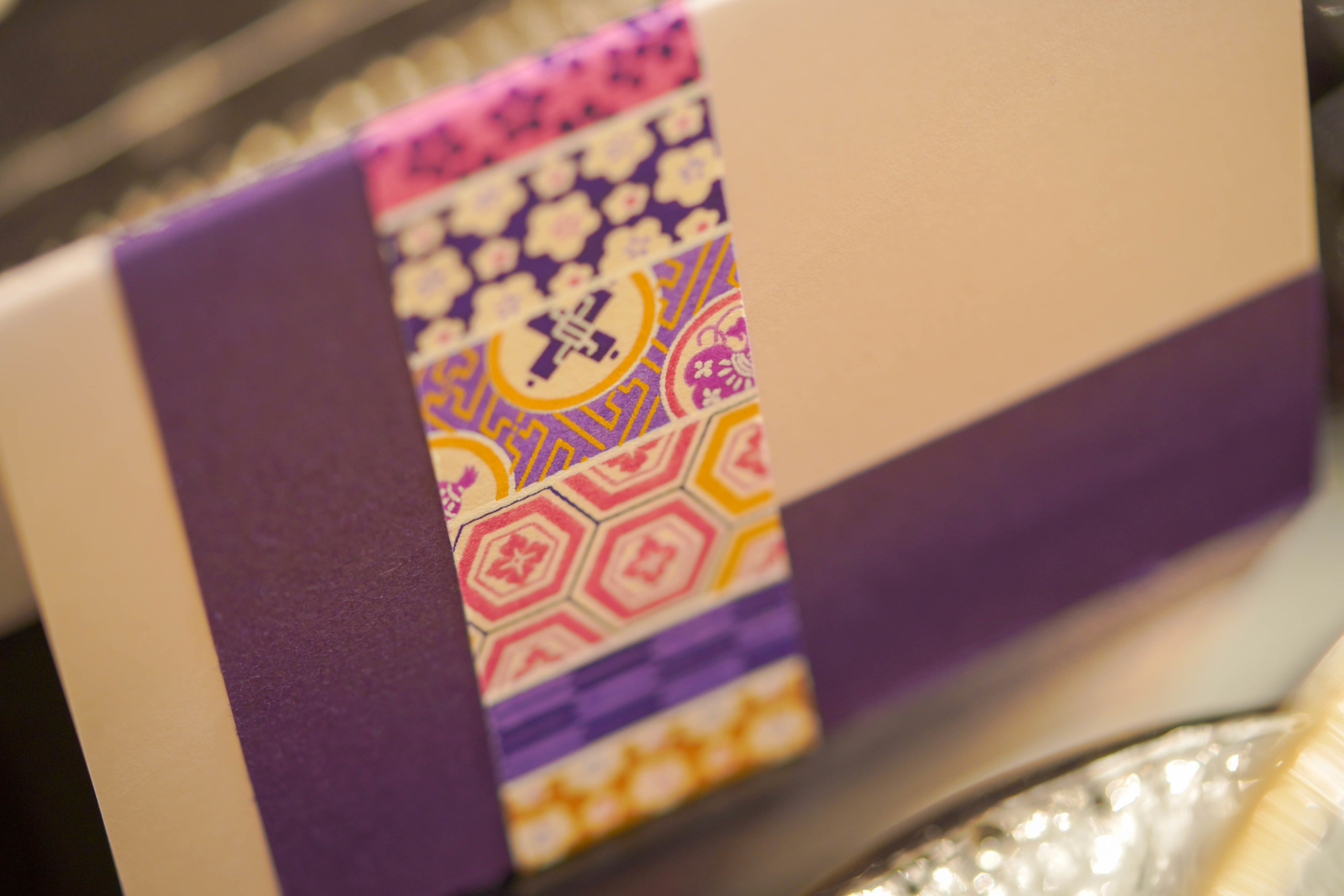 I didn't have enough purple, one of the theme colors, so I made the menu card purple.
Menu cards and napkins are important items that add color♪
It was difficult for me to arrange the black color for the first time, but there are so many variations that I'd like to try more!
In addition, we will introduce the setting etc. on YouTube, so it would be nice if you could also tell us your impressions ♪