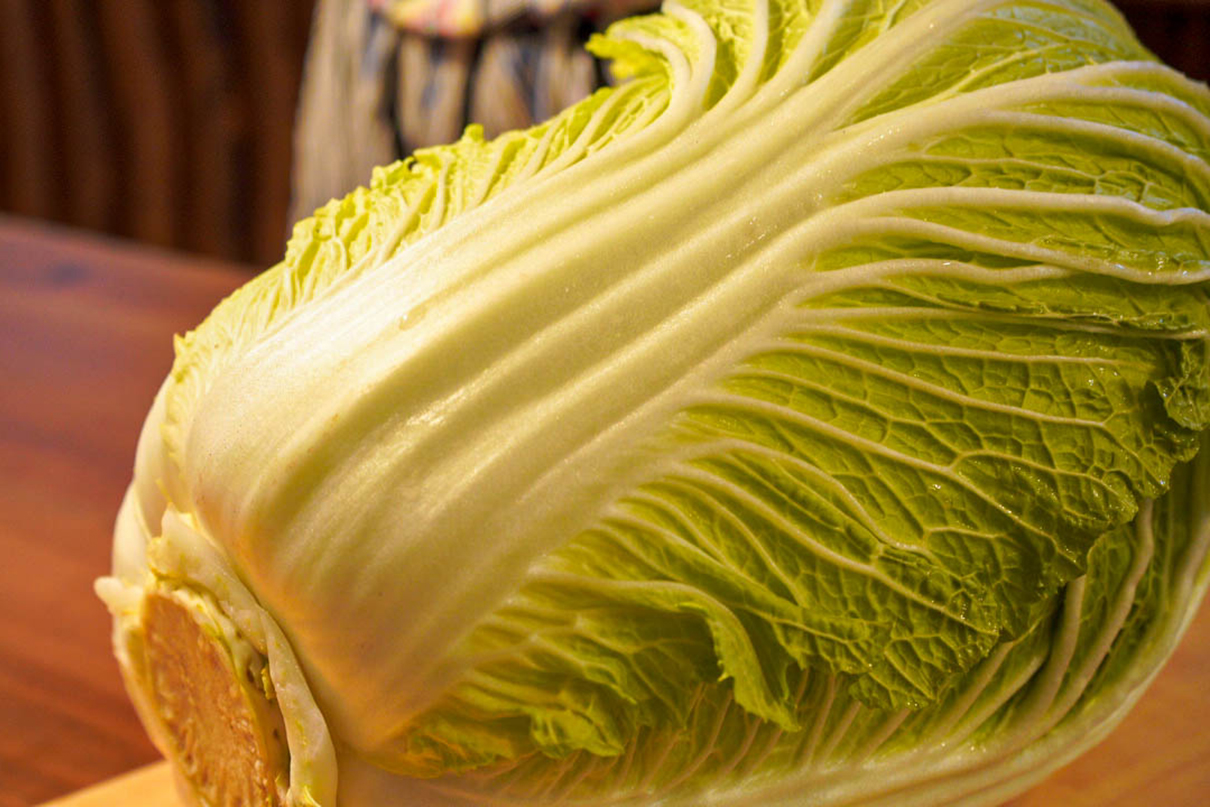 The other day, a friend gave me two very nice Chinese cabbage.
It is a popular winter vegetable in Japan.
It is also a great supporting role for hot pots, and it goes well with gratin.
What kind of cooking method would you use for such versatile vegetables today?
While thinking about cooking, I checked the reaction of foreigners to Chinese cabbage.
Chinese cabbage is a vegetable of Chinese origin, as the name suggests.
It is said that there are various types of Chinese cabbage, such as "large Chinese cabbage" and "small Chinese cabbage".
Apparently, Chinese cabbage is loved in China more than Japan.
And interestingly, it turned out that the most popular Chinese cabbage is in Taiwan.
Popular Chinese cabbage―.
That is this "Jadeite Cabbage"
"Jadeite Cabbage" is a 19cm high sculpture.
This cabbage seems to be common in Taiwan, although it is slightly smaller than the Chinese cabbage found in Japan.
It is now one of the masterpieces of the National Palace Museum, located in Taipei, China.
And there are two insects in the Chinese cabbage.
This indescribable art piece … How should I enjoy? (I can't understand without an explanation!!lol)
In the late Qing Dynasty, this work was said to have been a wedding tool for the Queen.
In Taiwan at that time, Chinese cabbage was said to be a symbol of "innocence", and insects were a symbol of "prolific" and "descendants prosperity", and this combination was a symbol of a very auspicious thing.
In addition, Chinese pronunciation of Chinese cabbage("Báicài") is the same as wealth(hundred goods).
It is said that the shape of the leaf swelling one by one was superimposed on the "increase of assets."
In China, Chinese cabbage is also said to be one of the most healthy foods.
95% of it is water, but it is excellent in nutrients such as vitamin C, iron, magnesium, and potassium, and contains a lot of dietary fiber and is low in calories.
It is said to be low in saccharides compared to cabbage, and also has a high dieting effect and a beautiful skin effect.
Etc・・・It seems that there is no end to the list.
In Japan, it was unfamiliar to get such a high reputation, but the more I knew, the more I became attached.
"Chinese cabbage" has good luck and good for your body.
Today, I want to make such Chinese cabbage a milk soup that suits both Japanese and Western foods. Thanks to my friends.
How about "Chinese cabbage milk soup" for today's dinner?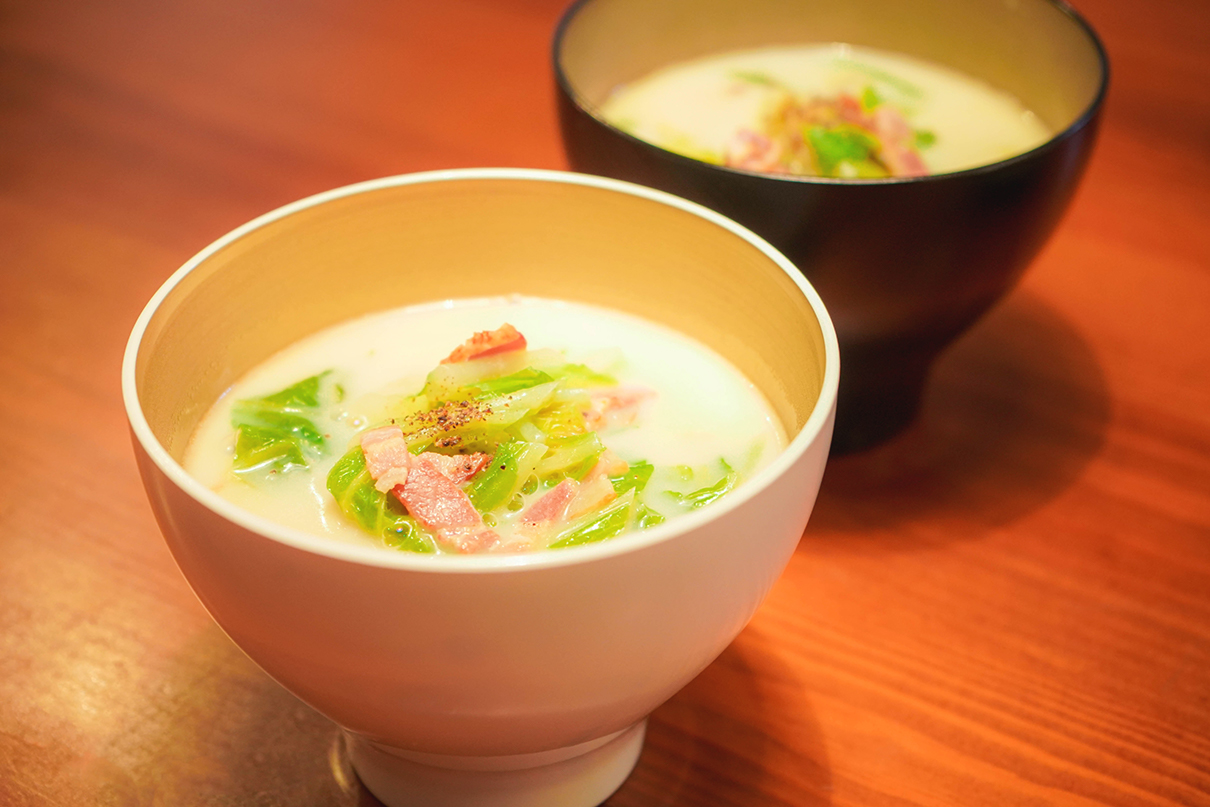 Ingredients
Chinese cabbage … 150g
1 Bacon
Dashi(or stock cubes) … 1pack
Water … 300ml
Milk … 100ml
Butter … 20g
Salt and pepper … a little
Directions
1 Cut the Chinese cabbage to a size that is easy to eat, and cut the bacon into small pieces.
*Separate the thin part of the leaves as it is easy for the fire to pass through.
2 Heat the pot over medium heat, put butter, and fry bacon, Chinese cabbage with thick leaves and thin leaves in this order.
3 Add 300ml of water and dashi bag and bring to a boil.
 And boil until the Chinese cabbage is soft.
4 Add milk, warm until just before boiling and season with salt and pepper.
5 Pour into a bowl, add pepper and it's done♪