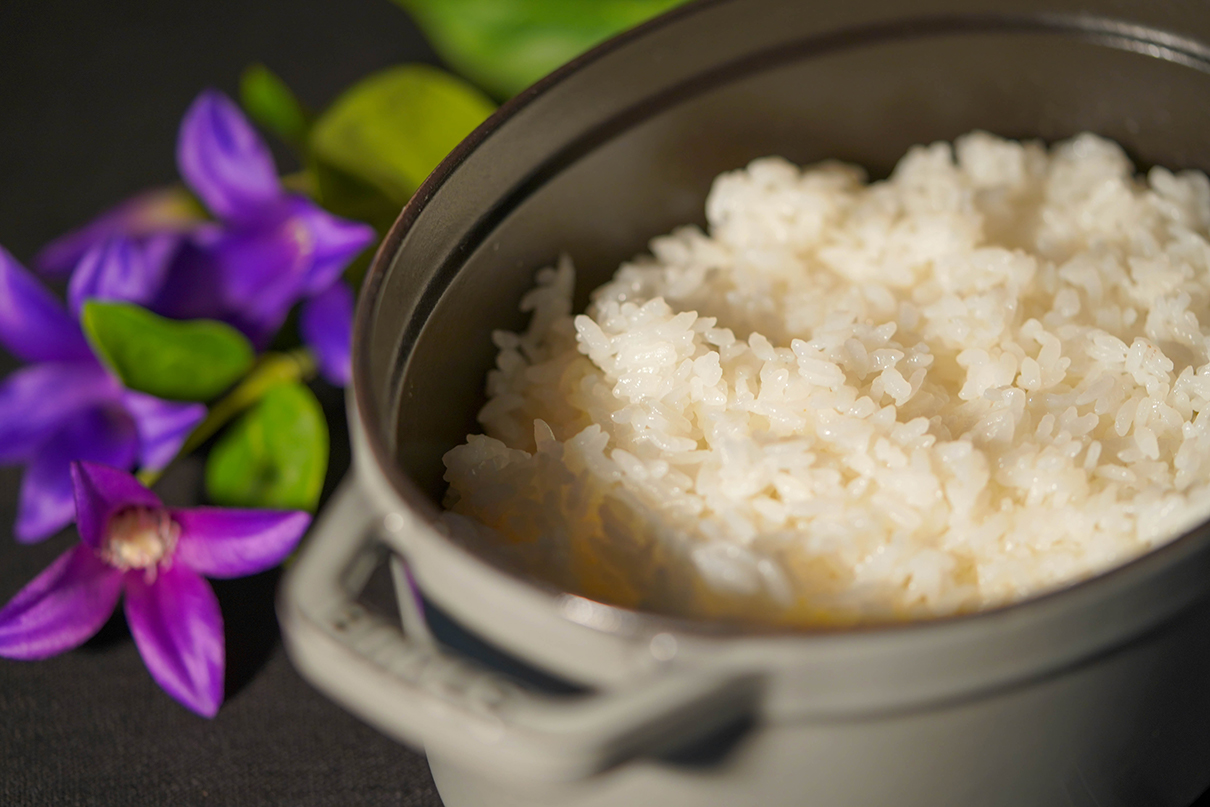 Ingredients
450g Japanese rice
600ml water
Directions
1 Wash the rice with plenty of water and give it to a colander.
 *Repeat "Mix 10 times and rinse with water" 5-6 times until the rice water is clear.
2 Put rice in the staub, add cold water according to the amount, and let it absorb water for about 20 to 30 minutes.
 *If you do not have time to absorb water, cook it a little longer in a later process.

3 Cover and heat over medium heat.
 When it boils, reduce the heat to the lowest heat and cook for 10 minutes.
 *If it is not absorbing water, cook for about 12 minutes.

4 Turn off the heat after 10 minutes. If you steam for 10 minutes without opening the lid, you will have a plump rice ♪