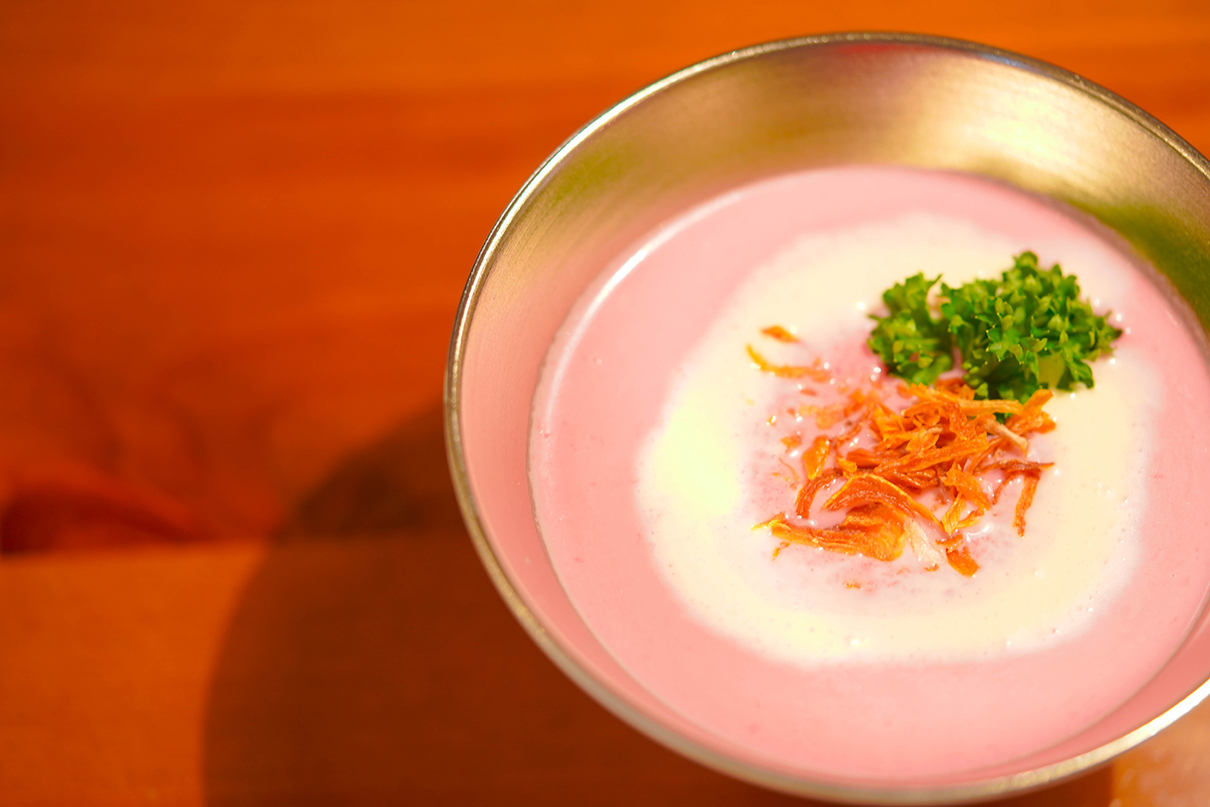 Ingredients
8-10 pieces canned sliced beets(about 80g)
2tbsp canned juice
1/4 red onion *thinly sliced
1 potato(about 80g)
1 tsp olive oil
A pinch of salt
2tbsp Japanese white soup
150ml water
100ml milk
50ml fresh cream
~Optional~
Fresh cream
Fried onion 
Parsley
Directions
1 Open the canned beetroot and transfer the amount of beetroot and juice to a blender glass.
2 Peel and slice purple onions and potatoes.
3 Put olive oil in a pan and heat over low heat, add (2) and a pinch of salt, and fry until the potatoes are clear.

4 Add water and white soup and bring to a boil.
 When it boils, reduce the heat to low and simmer for about 10 minutes.
 When the potatoes are soft, turn off the heat and remove the heat.
5 Add (4), milk and fresh cream to the mixer glass of (1) and stir. When it becomes soup-like, adjust the taste with salt and let it cool.
6 Pour the soup into a bowl and decorate with fresh cream, fried onion and parsley and you're done♪
 *I used lightly whipped cream.