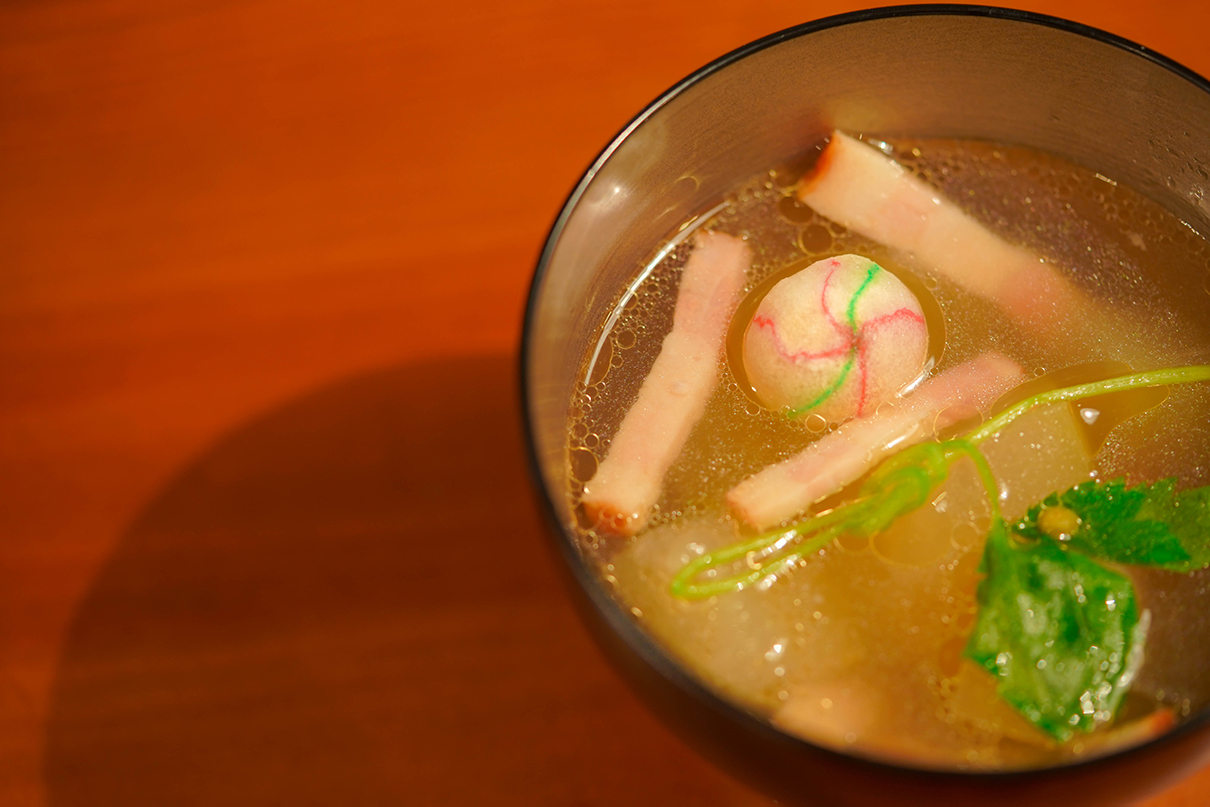 Ingredients
150g winter melon
50g bacon
1 tsp Japanese pepper
2 ball-shaped dried wheat gluten
360ml water
40ml Japanese white soup
40ml sake
1 tsp sesame oil
Directions
1 Peel the winter melon skin, remove the seeds and cut into bite-sized pieces.
 *It is easy to cut by cutting the skin into 1/4 and moving the knife along the skin.
 *The green part is hard, so you can peel it off a little thicker♪
2 Cut bacon into 5mm thick pieces.
3 Heat sesame oil in a pan and heat over medium heat. Add bacon and winter melon and fry until lightly colored.
 When the surface of the winter melon becomes transparent, add water, sake, white soup, and Japanese sansho pepper, and boil over low heat for about 15 minutes.
 *Winter melon is delicious as it gets softer, so please boil it while watching the situation♪

4 Serve in a bowl, add the ball-shaped dried wheat gluten and you're done♪
 *This time, I boiled the trefoil and tied them.