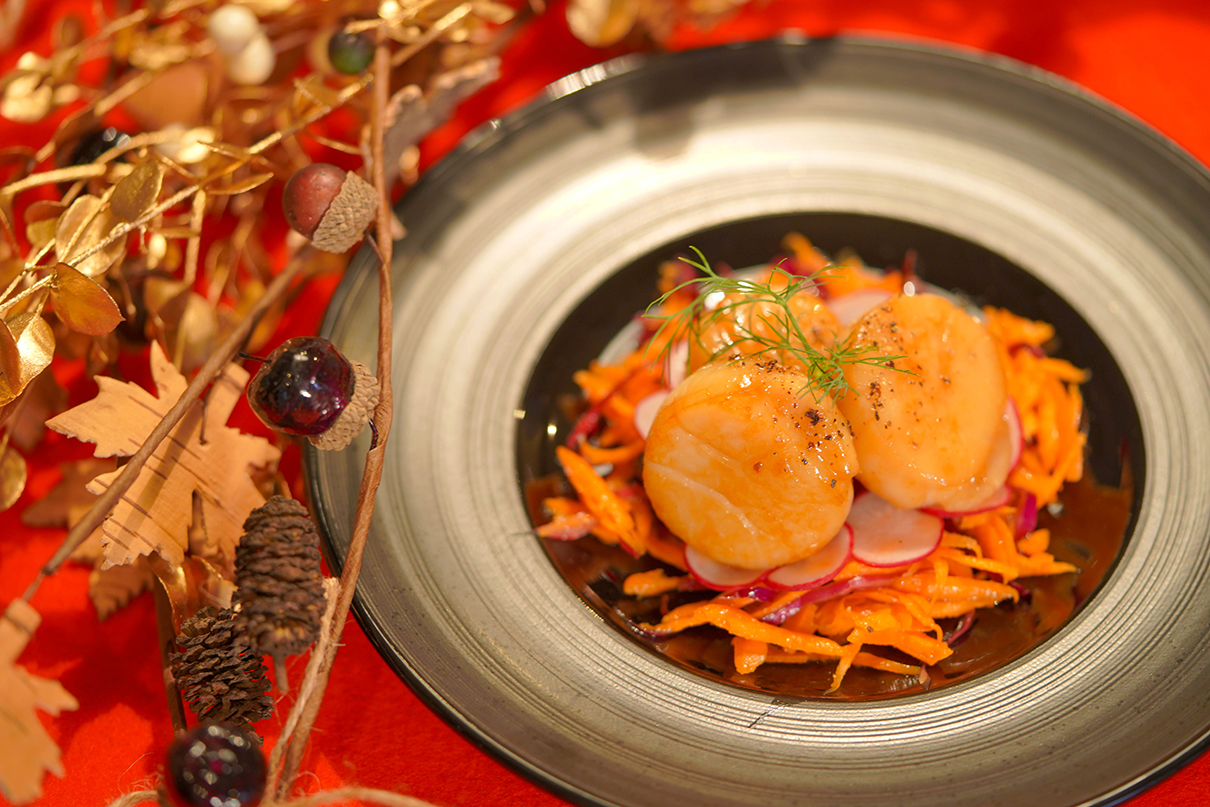 Ingredients
6 pieces raw scallop
*Sprinkle with salt and wipe off the water
Salt (a little)
1 tbsp sake
1 tbsp soy sauce
10g butter
2 tsp salad oil
1 carrot *Shred
1-2 leaves red cabbage *Shred
20g dried raisins *chopped
a)1 tbsp olive oil
a)1 tbsp lemon juice
a)salt (2 dashes)
2 radish
black pepper
dill (dash)
Directions
1 Cut the red cabbage into julienne, rub it with salt, and squeeze the water after 10 minutes.
 Peel and cut the carrots thinly.
 Cut the raisins into 5 mm squares.
2 Add all (1) and (a) to the bowl and mix to complete the carotte rapees♪
 Let it sit in the fridge until the marinade and ingredients are familiar.
 *Of course you can eat it right away♪

3 Wash the radishes quickly and slice them into thin slices.
 *The radish is for decoration, so you don't have to♪
 Rinse the scallops quickly, sprinkle with salt and wipe off any water.
 Add salad oil to a frying pan and bake the scallops on medium heat for 1 minute each.
 Sprinkle with sake, cover and steam for 1 minute.
 Remove the lid, sprinkle the soy sauce, add butter, roll until the butter melts, and entangle it.

4 Flatten the carotte rapees on a plate and line up the radishes.
 Serve the scallops in (3) and decorate with black pepper and dill to complete♪