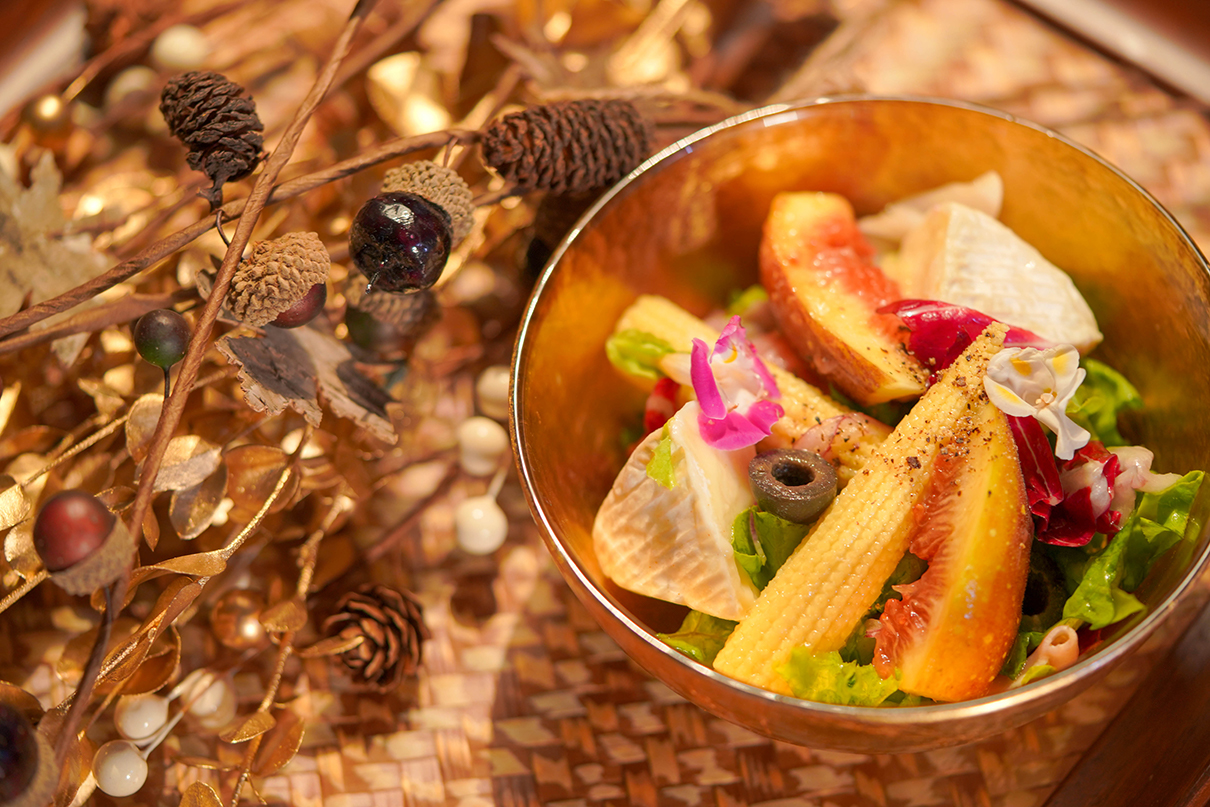 Ingredients
1-2 fig
Camembert cheese (adjust to suit your needs)
2-3 pieces raw ham
3-4 leaves green-leaf lettuce *cut into bite-sized pieces
2-3 leaves red cichorium *cut into bite-sized pieces
1/2 celery *take a string and slice
1/4 red onion *slice
2-3 stalks baby corn *boil in salt
4 black pitted olive (seedless)
a)3 tbsp olive oil
a)1.5 tbsp vinegar
a)1/2 tsp salt
a)1 tsp mustard
Ground black pepper (dash)
Directions
1 Cut green curls, torebisu, and figs into pieces that are easy to eat.
 Peel the purple onions, take the celery string and slice each.
 Boil the young corn with little salt for about 3 minutes and cut it in half when heat is removed.
 Cut the black olives in half.
 Mix seasoning (a).
2 Add all ingredients from (1) except figs to the bowl, and add prosciutto and camembert cheese.
 Sprinkle an appropriate amount of dressing and mix it roughly.

3 Place (2) in a bowl, decorate the figs, and sprinkle with pepper to complete.