No.002 Tanabata night to enjoy the coolness
The 34th to 36th works are tables with the theme of "Tanabata to enjoy cool".
"Tanabata" is the Star Festival in Japan, which is July 7th.
It is known as a romantic day when Orihime and Hikoboshi, who were torn apart by God long ago, can meet once a year.
It is said that the wishes made on this day will come true.
Speaking of the Tanabata event food, somen noodles.
Somen is refreshing and easy to eat even on hot days, making it a popular summer food in Japan.
However, since some noodles will quickly make you hungry, I added a side dish that is satisfying to eat.
One is "cold stewed eggplant and okra."
It's delicious when eaten alone, but it's also delicious when you eat it on somen noodles!
And another cuisine is "Egg rolls with Japanese plum, chicken breast and cheese," which uses seasonal perilla leaves.
The taste of garlic, which has been seasoned with chicken breast, goes well with Japanese plums, so please try it.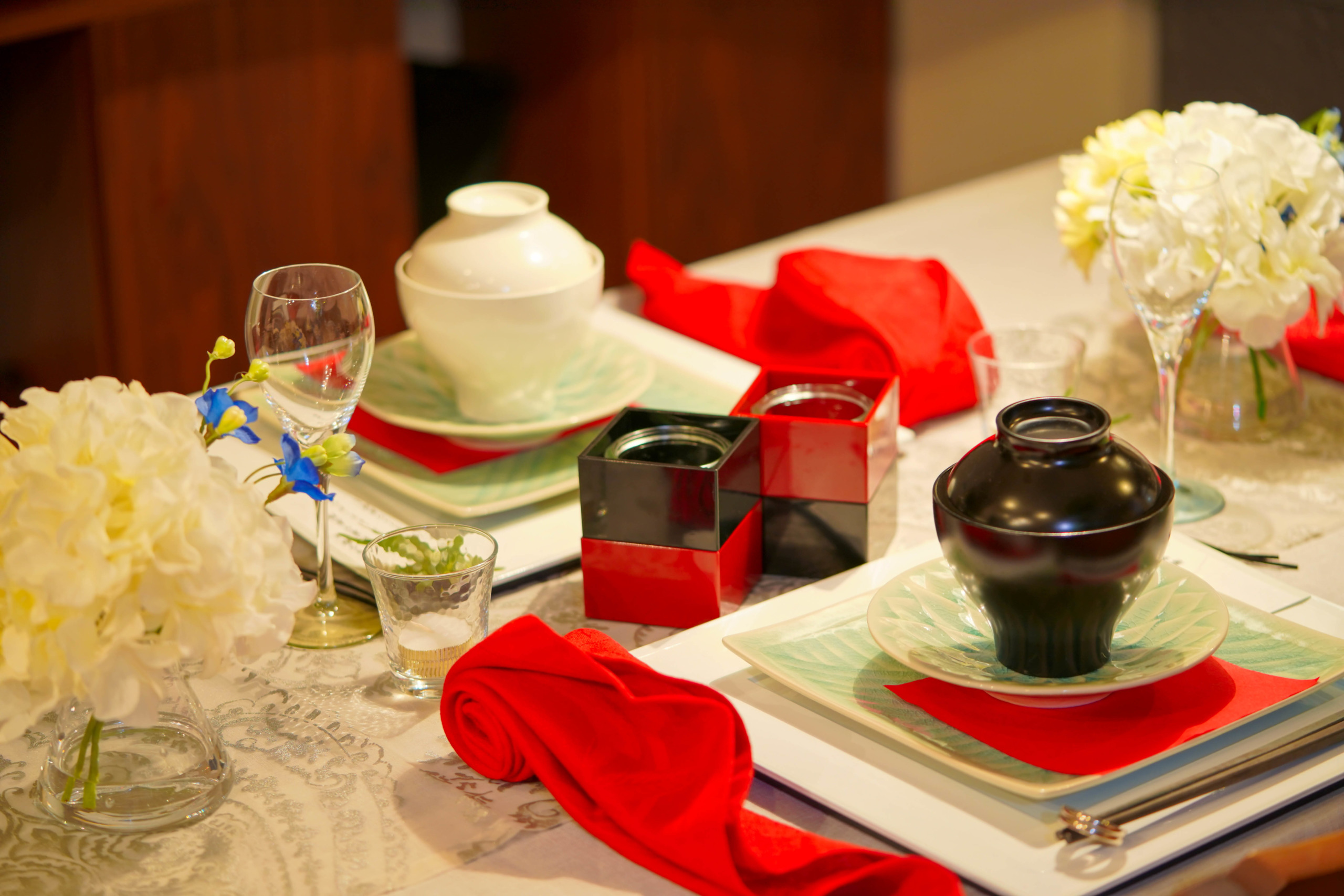 What I used
Tablecloth:Axel Japan
Table runner:Proflax(Axel Japan)
Place mat:NIO
Dishes:Maruko Nakashima SETO yaki
Square bowl:Nachtmann "Bossa Nova"
Cup:KORINDO ECHIZEN Nuri
Chopsticks:Gift from Four Seasons Resort The Nam Hai
Chopsticks rest:TOSHO GAMA
Glass:TOSHO GAMA Pilsner"JUN" etc.
Linen napkin:Le Jacquard Francais
Fake flower:DAISO etc.
Flower base:AOYAMA Flower market
Menu card:Handmade
Figure(Masu・Candle・Free bottle・Ribbon):DAISO
Red place mat:I bought in Vietna
 



■

Main color:Light blue




■ Sub color:Bright red
The cuisine made at this time
☝ Click on the recipe title to see the recipe in the blog ☺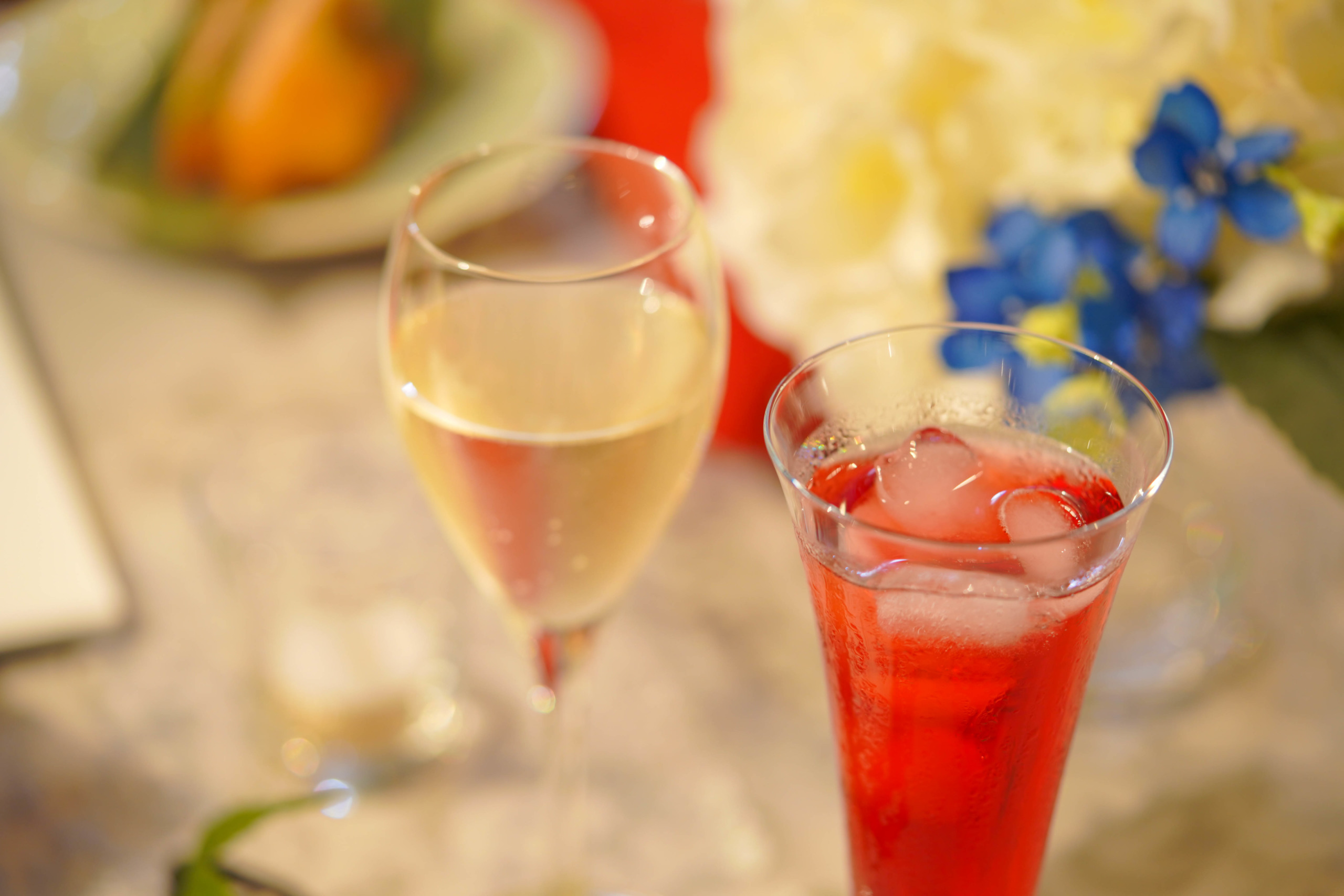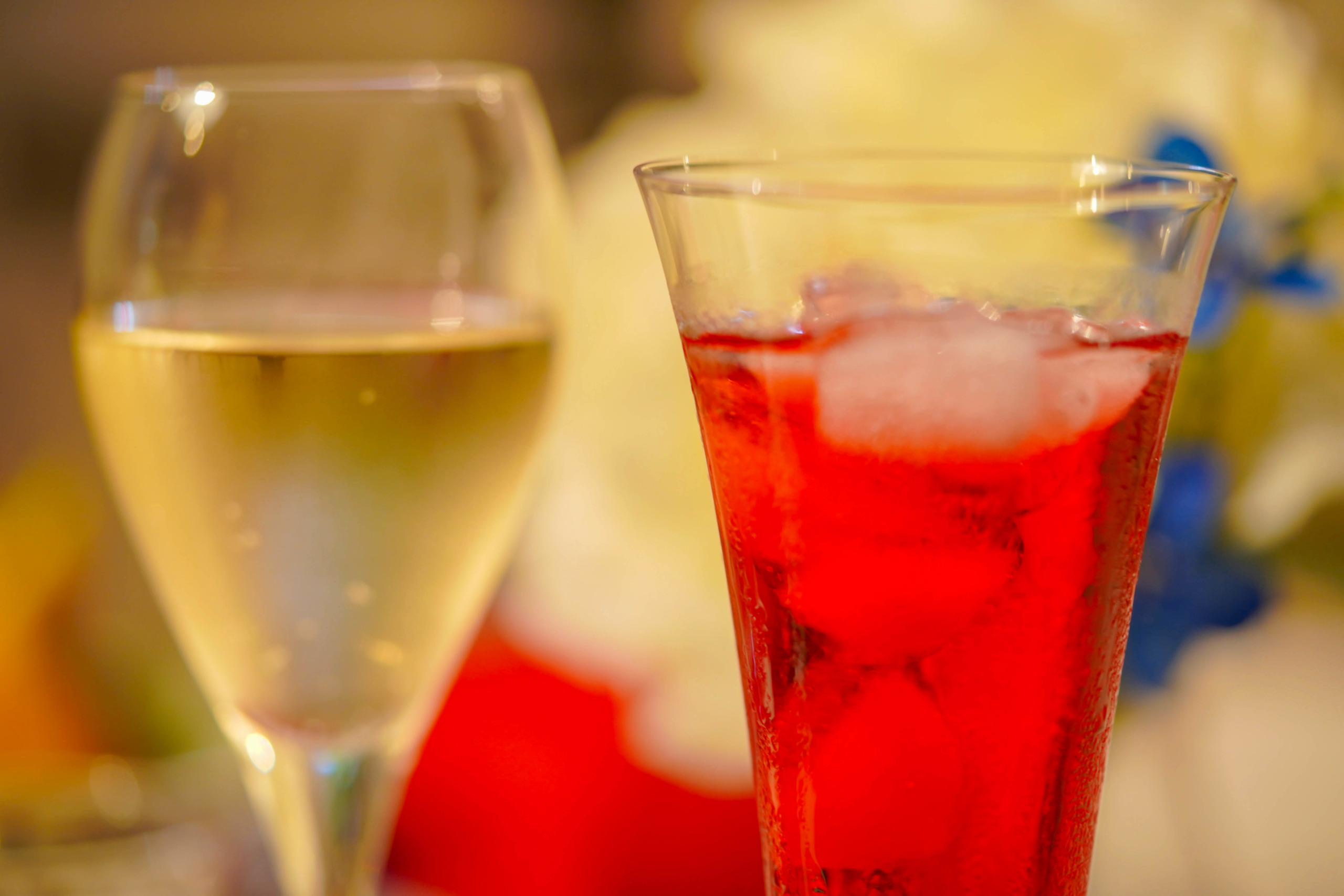 Wine:Dr.Loosen 2018 Riesling trocken
White wine produced by Dr.Loosen, the leading expert of the noble variety "Riesling", which is one of Germany's leading varieties with rich fragrance and sweetness.
"It's soft on the palate, so it goes well with Japanese food, and because it has a strong sourness, it goes well with fried foods and vinegared ingredients," says my friends' sommeliers.
en herb Hibiscus tea
Give a sense of unity with a red drink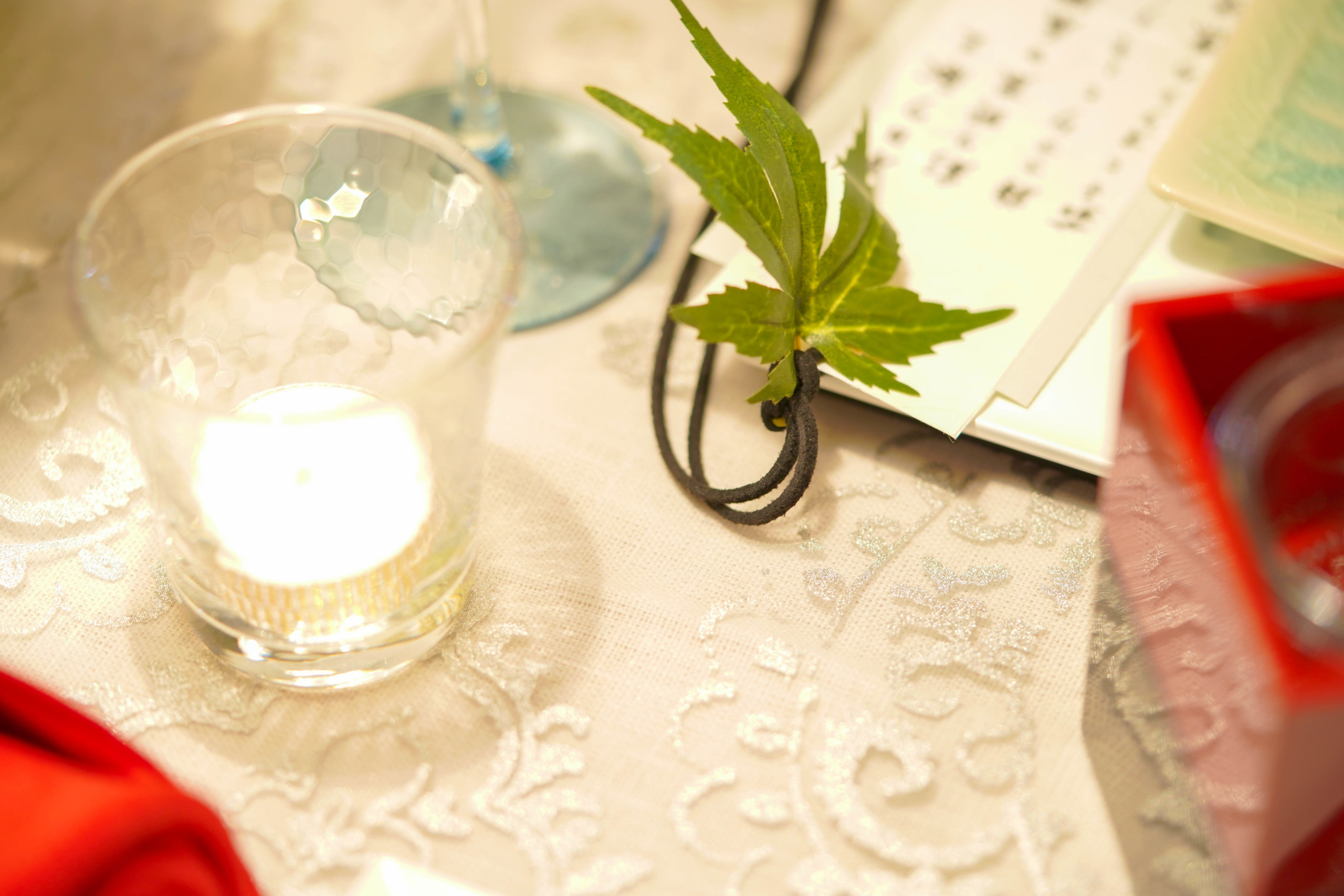 Image of a night when the sun sets.
A silver runner adds a touch of glamor to a gray cloth, and a white placemat tightens the impression of light-colored cloth.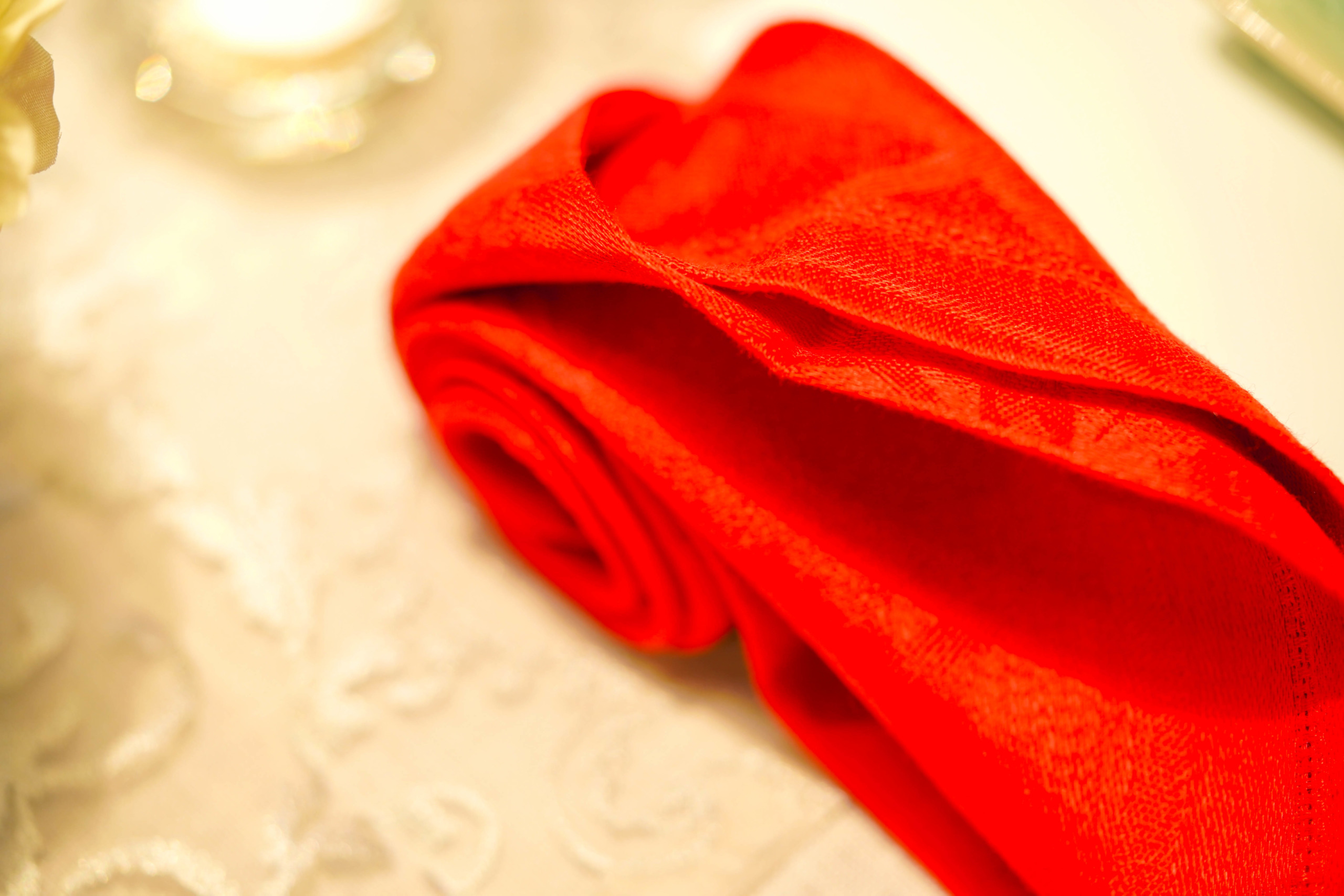 It is a famous folding method called "Escargot", but this time it is an image of a swaying flame.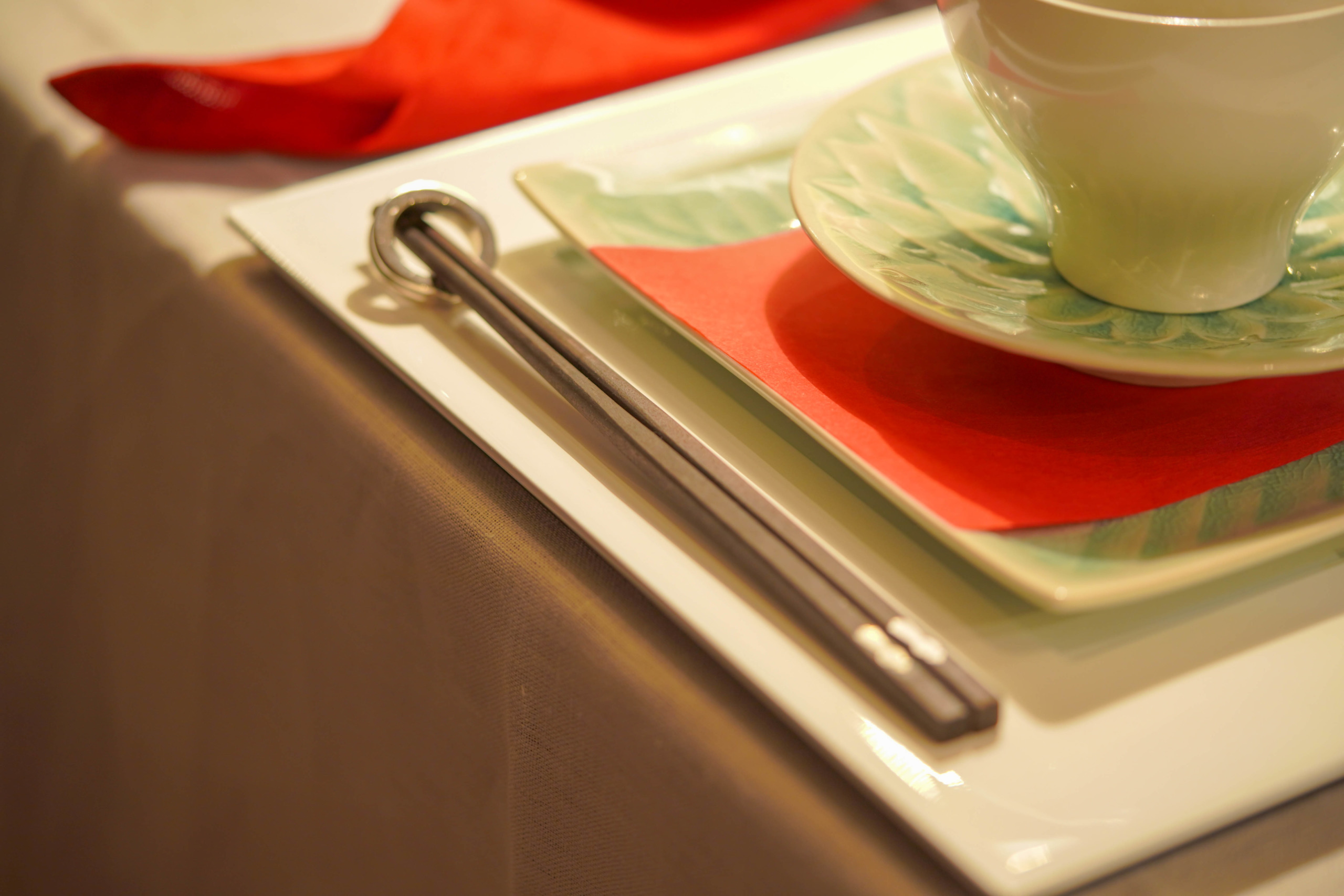 In the chopstick rest of the Tosho kiln, we put the chopsticks of gifts from "Four Seasons Resort Nam Hai" in Vietnam.
Two glasses are placed side by side for dignoally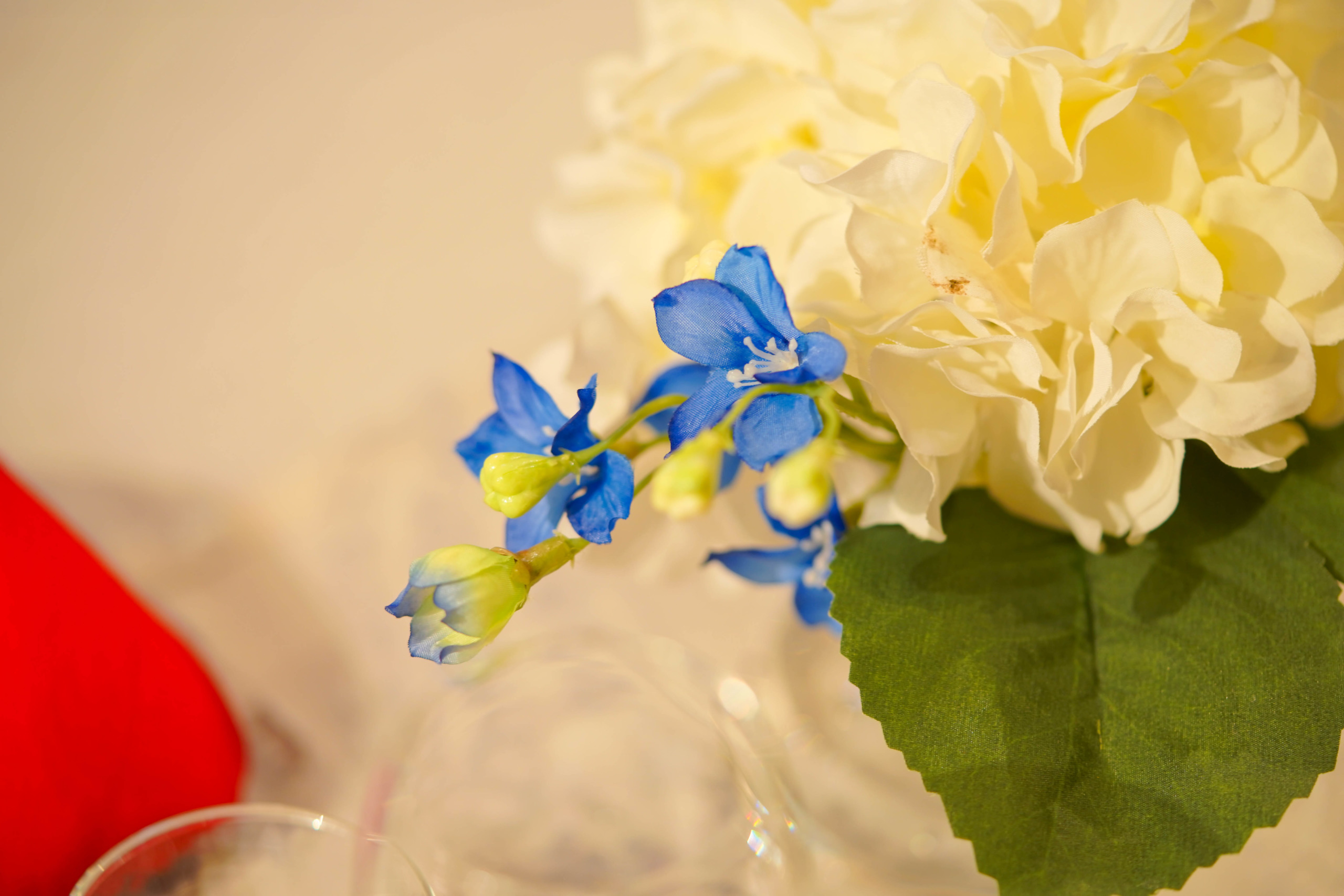 Decorate seasonal flowers, white hydrangeas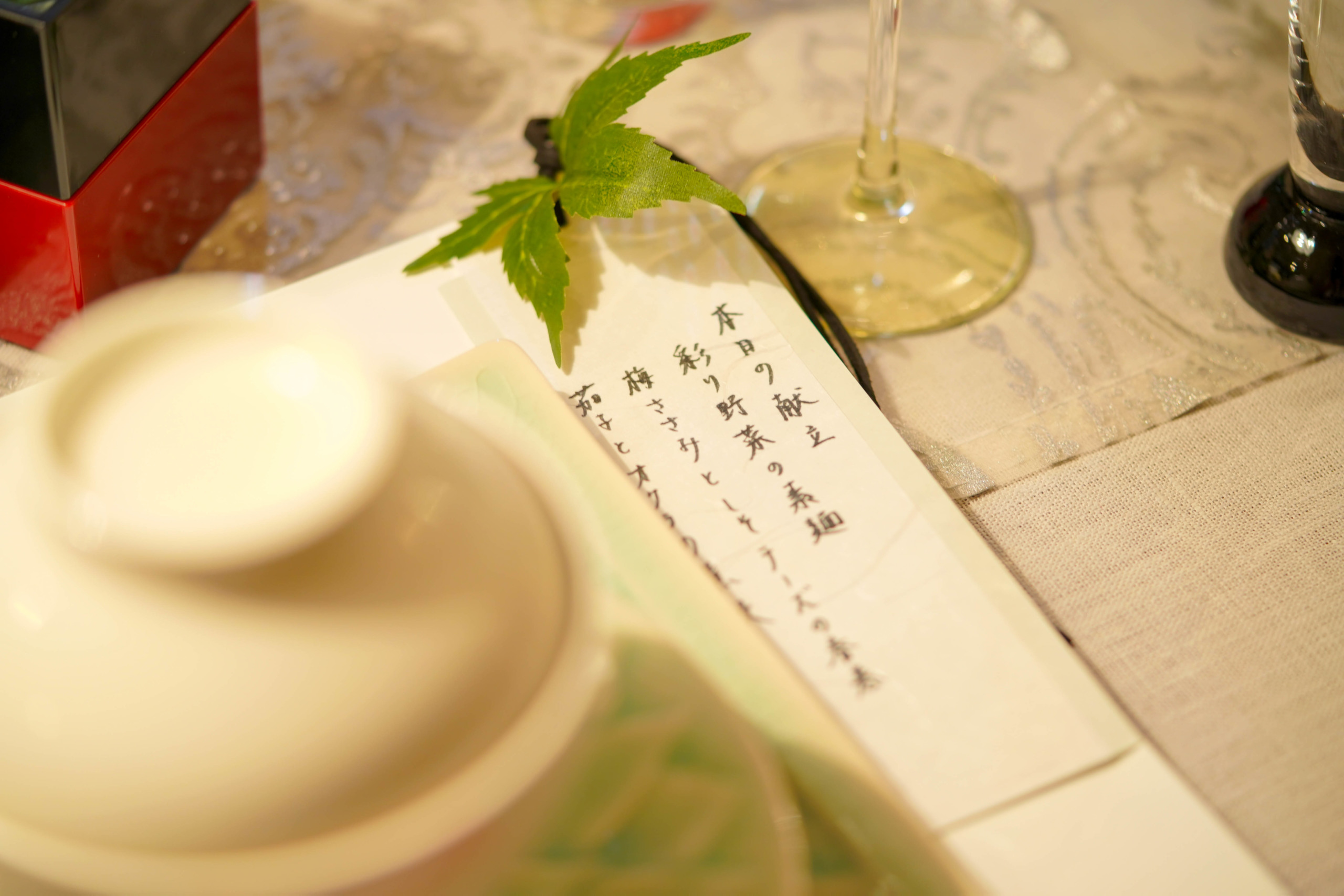 Image of a "strip" to write a wish
We will introduce the setting on YouTube, so it would be nice if you could also tell us your impressions ♪