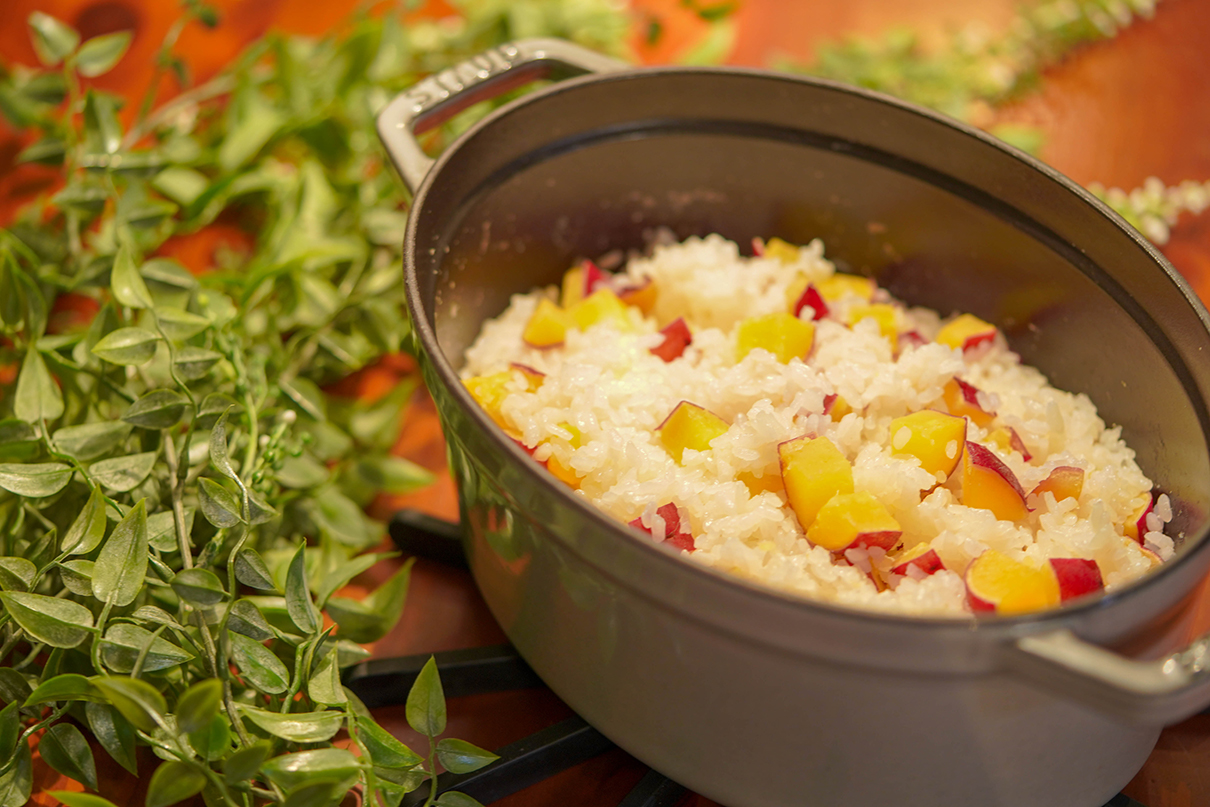 Ingredients
300g rice
180g sweet potato"satsuma-imo"
400ml water
1 tbsp sake
1 tsp salt
Directions
1 Wash the rice, raise it in a colander and leave it for 10 minutes.
2 Cut well-washed sweet potatoes into 1-1.5 cm squares.
 Since sweet potatoes have a scum, soak them in water for about 10 minutes and drain them.
 *Sweet potatoes are hard, so smaller ones are easier to cut♪
 *The thin potatoes have a beautiful contrast with purple skins visible from every section.
3 Add sake and salt to stove and stir well. Put the sweet potatoes in and lay them flat, cover and put on medium heat.

4 When boiled, Bring to low heat and cook for 7 minutes.
 After 7 minutes, turn off the heat and steam for 10 minutes.
5 Open the lid, remove the core, add butter (10g) and mix thoroughly to complete!