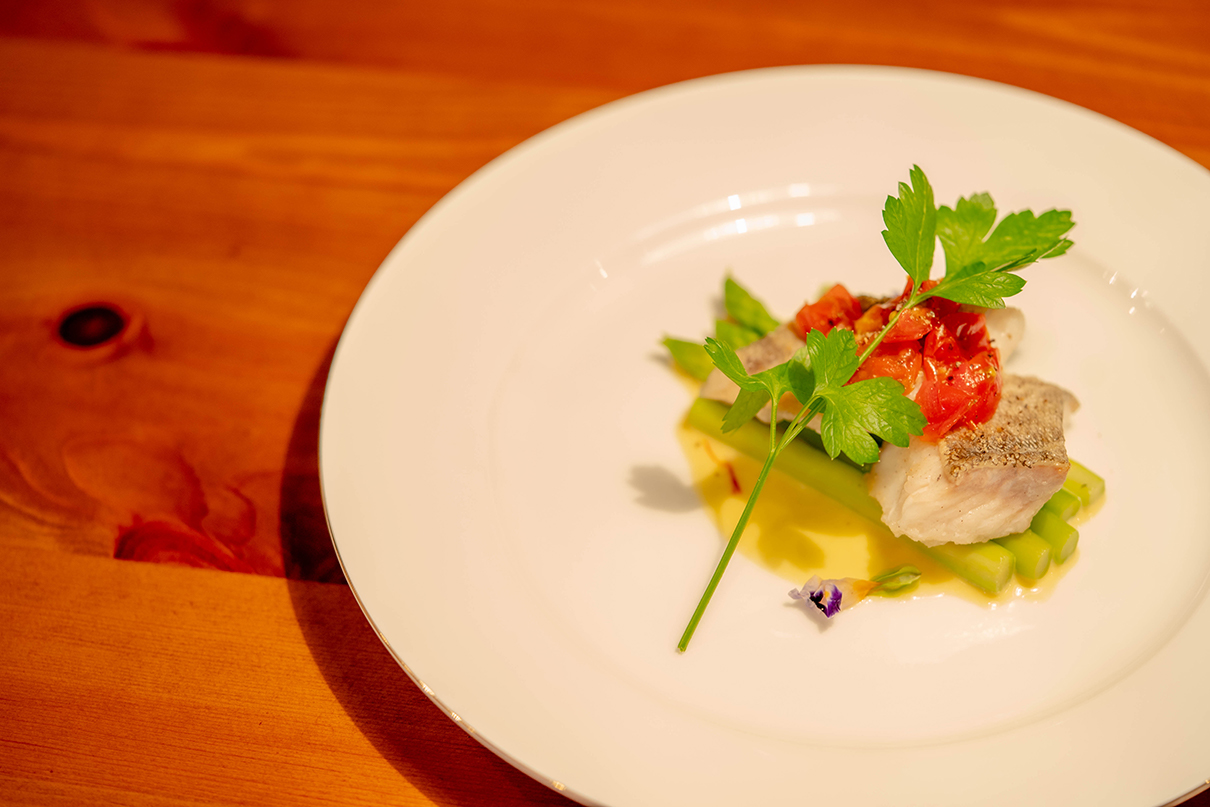 Ingredients
2 slices cod (salt free)
5-6 spears of asparagus
4-5 cherry tomatoes
Italian parsley(as needed)
Salt and pepper (a little)
Flour(a little)
~Japanese style saffron sauce~
a)10g butter
a)A pinch of saffron
a)1 tsp sake
a)1 tsp mirin
a)50ml fresh cream
a)A pinch of salt
Directions
1 Cut the cod in half and season with salt and pepper.
 For asparagus, cut the hard part of the stem and peel the lower 1/3 with a peeler.
 Boil water in a frying pan, add a little salt and boil the asparagus for about 2 minutes.
 After removing the heat, cut it in half.
2 For saffron, soak 2 dashes (about 10 bottles) in sake and mirin to bring out the color.

3 Put the oil in a frying pan and add the cod and cherry tomatoes.
 Put the cod with the skin side down, brown the skin, and turn it over.
 *If you bake it, the fish will easily crumble, so turn it over gently.
 *Remove the cherry tomatoes when the skin pops and becomes soft.

4 Once the cod is cooked, remove it from the frying pan.
 Cut the cherry tomatoes into small pieces.
5 Lightly wipe off the scorching on the frying pan and heat the butter.
 When the butter has melted, add the saffron water from (2), fresh cream, and salt, and simmer until thickened.
6 Pour the sauce on a plate , serve asparagus, cod, tomatoes, and decorate with pepper and Italian parsley♪