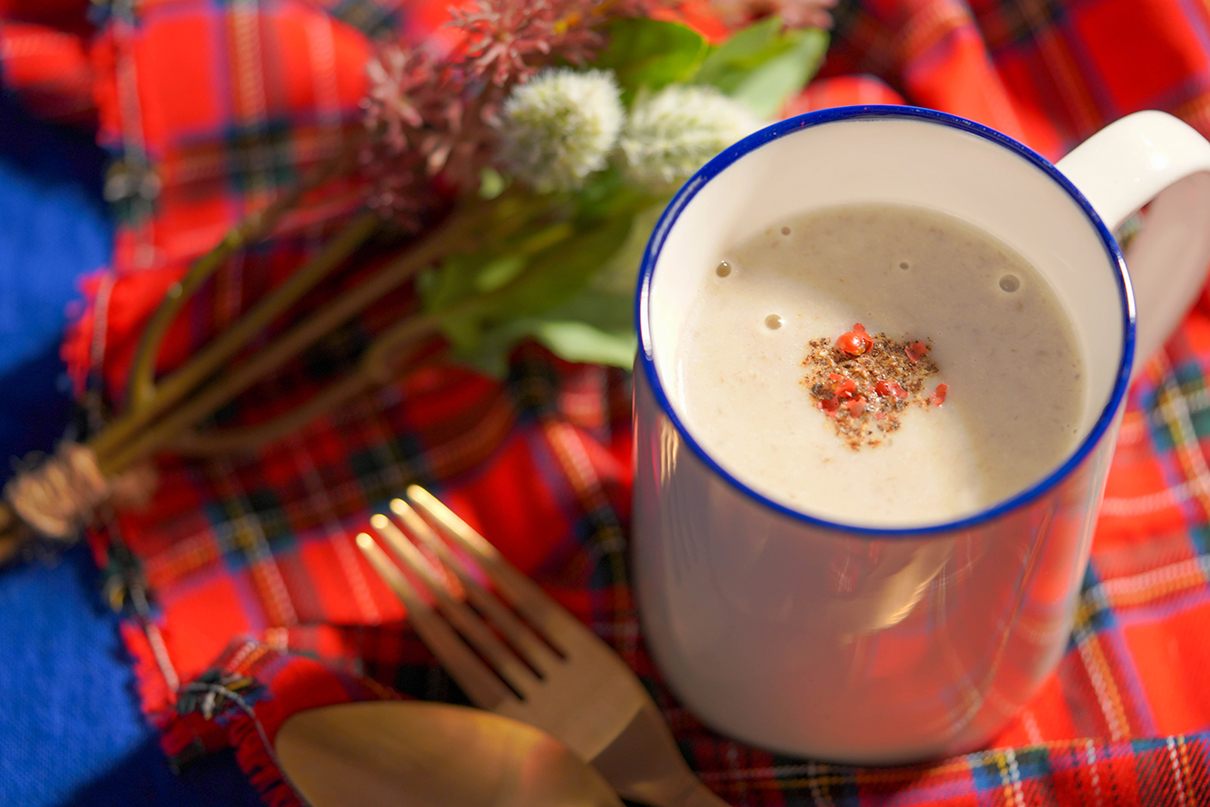 Ingredients
1/2 burdock roots *slice thinly
1/2 pack of maitake mushroom *loosen small
1/2 onion *slice
1 clove of garlic *slice
1 tbsp rice *wash
300ml water
1 cube of consomme bouillon
1 bay leaf
200ml milk
1 tbsp olive oil
salt & pepper (a little)
pink pepper (adjust to suit your needs)
Directions
1 First, wash the burdock well to remove the soil, cut it diagonally with a width of 1 cm and soak it to water.
 After soaking in water for 2-3 minutes, let it drain.
 Slice the onion and garlic.
 Wash the rice quickly.
 *If you have cooked rice, you can add it. If you don't have rice, you don't have to add it♪
2 Put olive oil in a pan and heat over low heat to fry the garlic.
 When the aroma of garlic comes out, add onions, burdock roots and maitake mushrooms and fry until the onions are clear.

3 When the onions are clear, add water, rice, consomme and bay leaf and simmer until the vegetables are tender.
 As a guide, when it boils, reduce the heat to low and cover it for 10 minutes.
 After 10 minutes, remove the lid and turn off the heat when the burdock is cooked well.
 Take out only the bay leaf.

4 Mix (3) with a mixer and stir smoothly.
 After stirring, put it back in the pan and warm it again, add milk and turn off the heat just before boiling.
 Add salt and pepper to taste and you're done.

5 Pour into a cup, sprinkle with black pepper and pink pepper and you're done♪