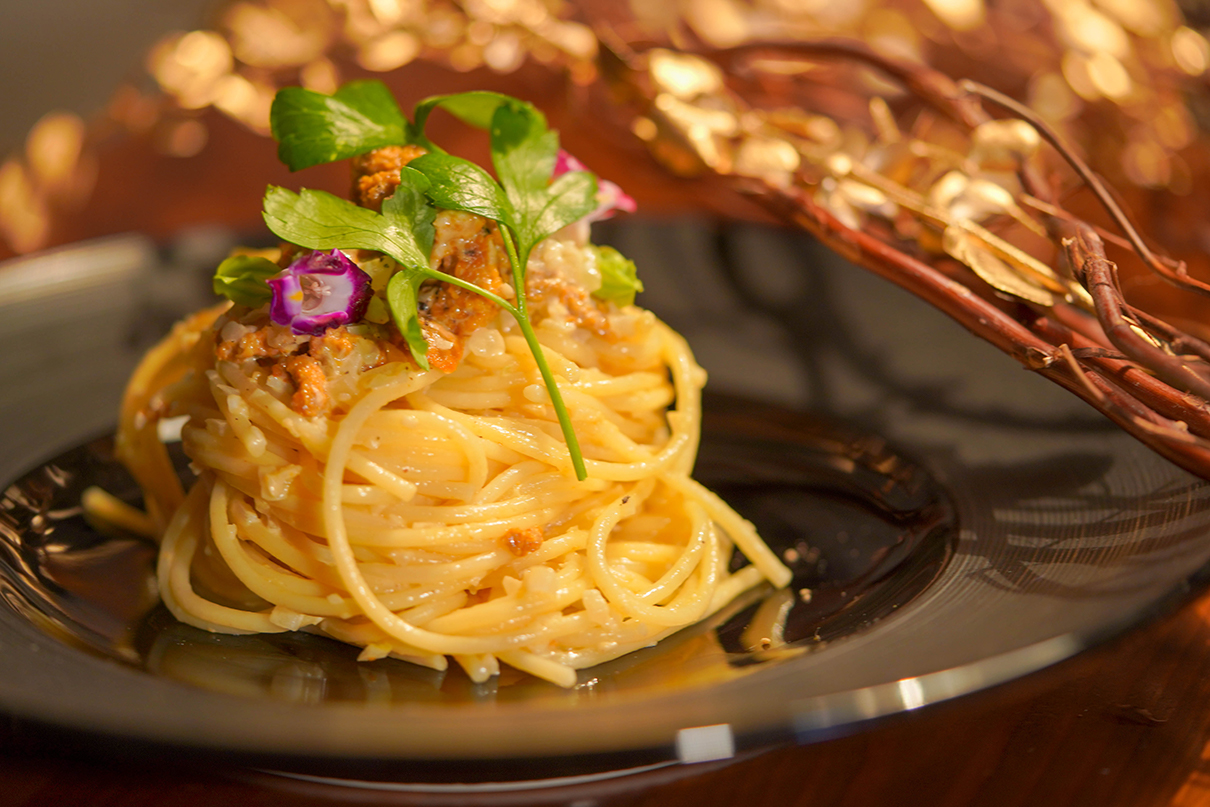 Ingredients
160g pasta
1500ml water
tbsp salt
100g fresh sea urchin
1/2 onion *chopped
1 clove of garlic *chopped
1 red chile pepper *take seeds
2 tbsp sake
1.5 tbsp Japanese white soup
100ml fresh cream
2 tbsp olive oil
black pepper (dash)
Directions
1 Finely chop the onion and garlic.
 *Finely chop as small as possible for a smooth finish♪
2 Put olive oil in a frying pan, heat over low heat, add garlic and pepper and fry slowly.
 When the aroma of garlic comes out, set it to medium heat, add onions and fry until it becomes transparent.
 Add sake and white soup stock and simmer for about 1 minute, then turn off the heat.

3 Boil water in a pan, add salt, boil the pasta on time. After boiling, remove from water.

4 Warm the frying pan of (2) again, add fresh cream and fresh sea urchin, and mix roughly.
 After adjusting the taste with salt and pepper, add the boiled pasta and mix with the sauce.

5 Place pasta on a plate, sprinkle plenty of sea urchin sauce, and decorate with pepper, herbs, and edible flowers.