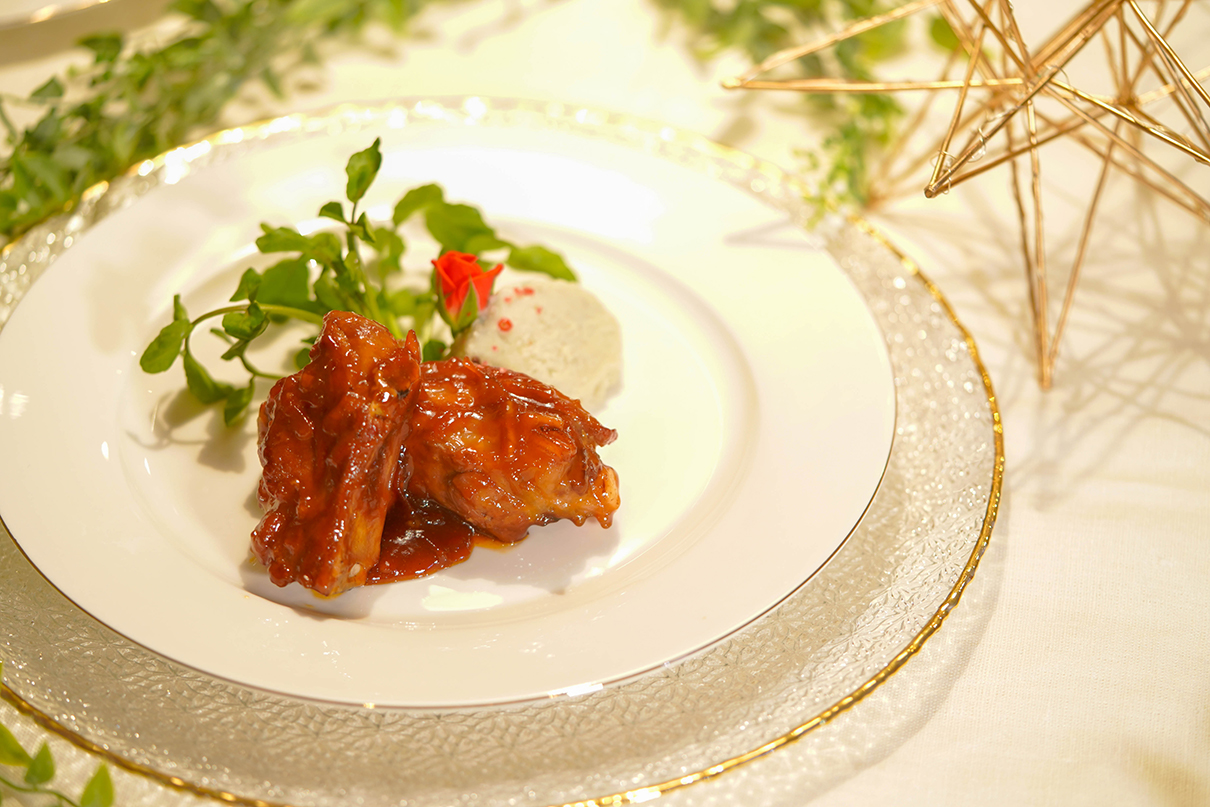 Ingredients
4-5 bone-in pork spare rib(about 300g)
150ml water
2 tbsp orange marmalade jam
1 tbsp dijon mustard
1 tbsp soy sauce
2 tbsp sake
1 tsp honey:adjust to suit your taste
2 tsp salad oil
Directions
1 Add a small amount of salad oil to a frying pan, place the spare ribs, and bake the sides other than the bones on medium heat.
 After baking the surface of the spareribs, add water and remove the lye when it boils.
 Add orange marmalade jam, mustard, soy sauce and sake and simmer for 15-20 minutes.
 *Marmalade jam with bittersweet skin is recommended.
 *Mustard is delicious with plenty of it.
2 While rolling the spare ribs on the way, simmer until the broth runs out.
 Taste it, add honey if you like, glaze the spare ribs, and it's done.

3 Serve in a bowl and sprinkle with sauce and you're done!
 This time, I added Gorgonzola mashed potatoes and watercress to the garnish and sprinkled with pink pepper.