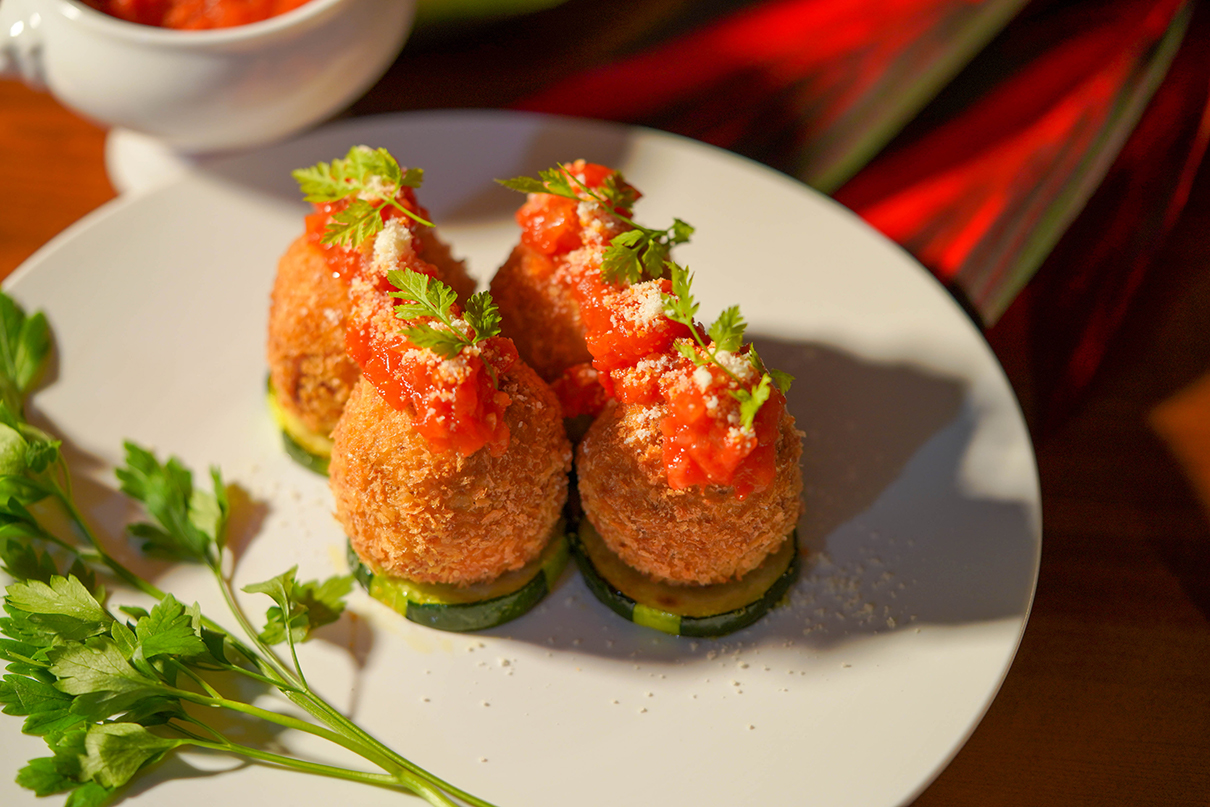 Ingredients
150g soy pulp
100g ground pork
1/2 medium onion *minced
2 tbsp mayonnaise
200ml water
1 tbsp Japanese white soup
Wheat flour(as needed)
1 beaten egg
Bread crumbs(as needed)
~For the tomato sauce~
1 canned diced tomatoes
1/2 medium onion *minced
A piece of garlic *chopped
1 tbsp ketchup
1 tsp consomme
1 bay leaf
Directions
1 Finely chop the onion.
 I will use 1/2 for croquette and 1/2 for tomato sauce, so divide it in half.
 Finely chop the garlic.
2 Heat salad oil in a frying pan over medium heat and fry half of the onions until clear.
 Add minced meat and stir-fry until cooked, then add soy pulp to loosen.
3 When the soy pulp is cooked, add mayonnaise and fry.
 Once the mayonnaise is familiar, add water and dashi stock and simmer for 7-8 minutes.
 *Moisture will fly, so it's okay to be watery at this point♪
 When the water is removed, add salt and pepper to taste and transfer to a vat to remove the rough heat.

4 Lightly wipe the frying pan, heat the salad oil over low heat, and add the chopped garlic from (1).
 When the aroma of garlic is over, add half the amount of onion and fry until clear.
 Add canned tomatoes, ketchup, consomme, and bay leaf and boil down the tomatoes while crushing them.
 Boil for about 10 minutes and when the water is gone, the tomato sauce is complete.
5 Prepare the zucchini as a side dish while simmering the tomato sauce.
 Peel the skin vertically in 2 or 3 places with a peeler to make a striped pattern, cut it into 7 mm widths, and bake it in a frying pan.
6 Round the croquette seeds from (3).
 Divide the seeds that have been cooled in the bat into 8 to 10 equal parts, and round them with both hands so that they do not crack.
 Prepare flour, melted eggs, and breadcrumbs in a vat, and coat them in order.

7 Pour salad oil into a pan and heat to 170℃.
 Gently put the coated croquette and deep fry until the whole turns a golden brown color.
 *It is good to deep fry while rolling so that the whole is browned♪

8 Place zucchini and croquette on a plate, sprinkle with tomato sauce, and decorate with grated cheese and chervil or parsley if you like♪