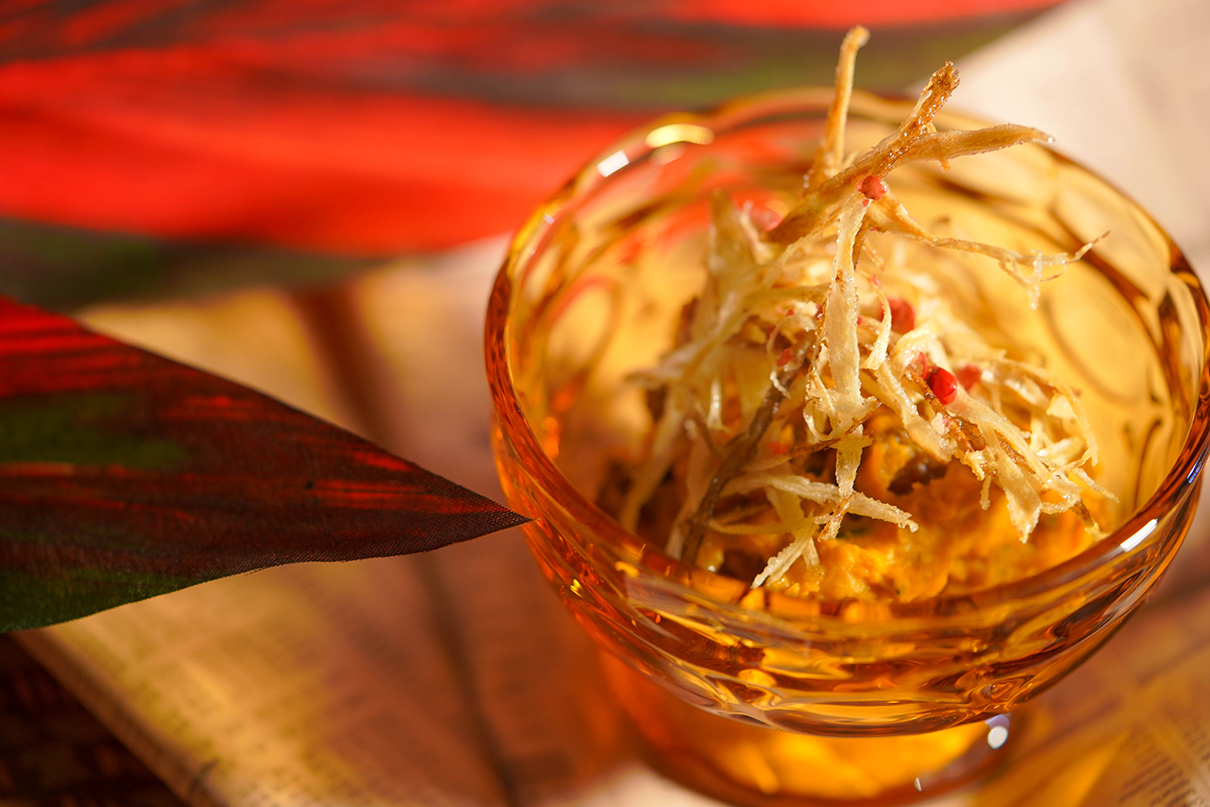 Ingredients
200g squash *sliced to 1cm width
20g roasted walnut *chopped
20g dried raisins *chopped
a)1 tbsp mayonnaise
a)1 tbsp milk
a)1 tsp dijon mustard
a)1 tsp honey
salt & pepper(a little)
1/2 burdock roots *slice thinly with peeler
1 tbsp potato starch
salad oil (adjust to suit your needs)
salt (adjust to suit your needs)
pink pepper (adjust to suit your needs)
Directions
1 First, wash the burdock well to remove the soil, peel it with a peeler, and soak it in water for about 10 minutes.
 Finely chop the walnuts and raisins.
3 Cut the squash, remove the seeds, and cut into 1 cm wide slices.
 *Wash the skin well and use it as it is, but you can scrape the uneven parts with the back of a knife.
 Put it in a heat-resistant bowl, wrap it, and heat it in a 600W microwave oven for about 3 minutes.
 *Please adjust the time according to the performance of the microwave oven and the squah♪

4 When the squah is soft, loosen it with a spatula or spoon.
 Add all the ingredients in (a) and mix well.
 Add walnuts and raisins and mix them roughly to complete the squash deli salad♪
5 Wipe off the water from the burdock with kitchen paper, put it in a plastic bag with the potato starch, shake it up and down, and sprinkle the potato starch on the whole.
6 Put the salad oil in a pan and heat it at 170 ℃. Add the burdock root (6), fry it and take it out, and sprinkle salt while it is still hot.
 *Add little by little to prevent the burdock from sticking together♪

7 Serve squash salad in a bowl, decorate with burdock chips, crush pink pepper and sprinkle, and you're done♪