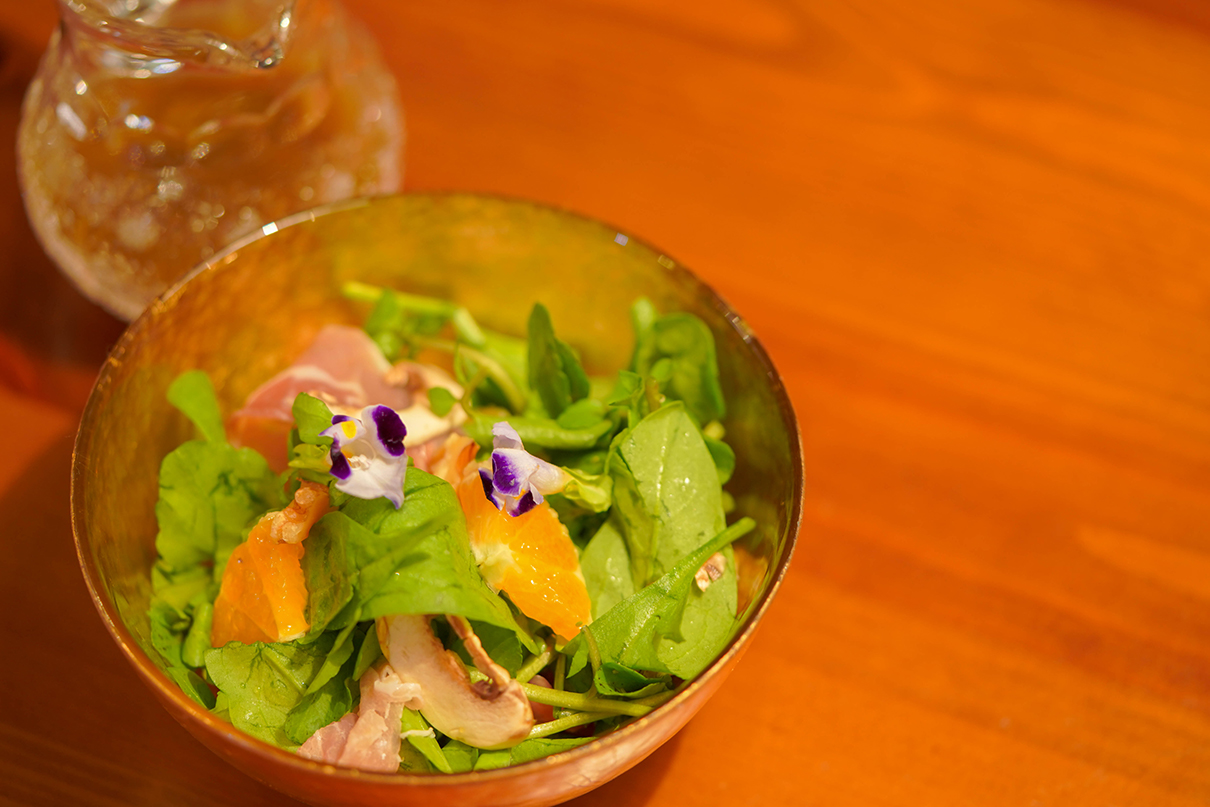 Ingredients
1 Japanese orange
A bunch of watercress
1 bag of salad spinach
2 white mushrooms
3~4 roasted walnut(unsalted)
2~4 pieces raw ham
~For dressing~
3tbsp olive oil
1+1/2tbsp kabosu juice(or citrus fruit juice)
1tbsp soy sauce
1 clove of garlic
Directions
1 Peel the Japanese oranges and cut them into a bite size.
 Wash the watercress and cut into 3 cm widths.
 Remove the stems from the mushrooms, wipe the dirt lightly, and slice into 1-2 mm pieces.
 Cut the walnuts roughly.
2 Grate the garlic.
 Put grated garlic and all other dressing ingredients in a bowl and mix.
 *Not enough salt? Don't worry if you think!
  The salty taste of prosciutto makes it just right ♪
3 In a large bowl, add baby spinach, ingredients (1), and prosciutto while loosening, and mix roughly.

4 Serve in a bowl and decorate with edible flowers to complete.