No.004 Summer time at the beach
Hello. This is Anthemum.
This time, the 4th work is a table that matches the dishes of the 40th to 42nd cuisine.
The first thing I wanted to make was "medium rare tuna fry".
And "Shiso leaf Genovese Pasta".
To suit them, I thought of a table with the theme of "sea" like summer.
I wanted to finish the table with a refreshing tricolor in blue, white and pink.
So, first of all, I added a pink color by making the soup a "cream of beets soup".
Next, I devised a way to create a sense of unity as a whole while making
use of toppings such as prosciutto, pink pepper, and yogurt sauce.
And table setting.
This time, I tried to make the tablecloth myself!
I arranged the 1st to 3rd works using ready-made tablecloths,
but Crysan said, "If you have a hard finding the right color,
why don't you make it yourself?",
…so after worrying, finally, I decided to challenge.
Because, since I was a student, I'm not good at sewing, and I've managed to avoid sewing while being taught by my mother
who is good at sewing (while having her do it instead).
Recently, there are convenient goods such as strong adhesives for cloth
without sewing, and I really wanted to spend time without using needles and threads.
However, while looking for a commercially available blue cloth,
I have thought that there wasn't the just right color….
I thought, "It may be better to look for the fabric and sew it by yourself,"
so I bought a sewing machine, bought threads and bobbins, and now on.
Is it probably I met the sewing machine for the first time in a few years?
But it's easier to use.
After studying the best sewing method for tablecloths,
which is called "frame sewing," I struggled for several hours
and managed to finish sewing.
Please take a look at the photos below!
After deciding on the color, prepare napkins and flowers so that
they do not deviate from it, and pay attention to the color of the drink.
It takes time, but it's fun to be able to arrange it with free ideas.
Other goods are also introduced below, so I hope you find them useful ☺ ♡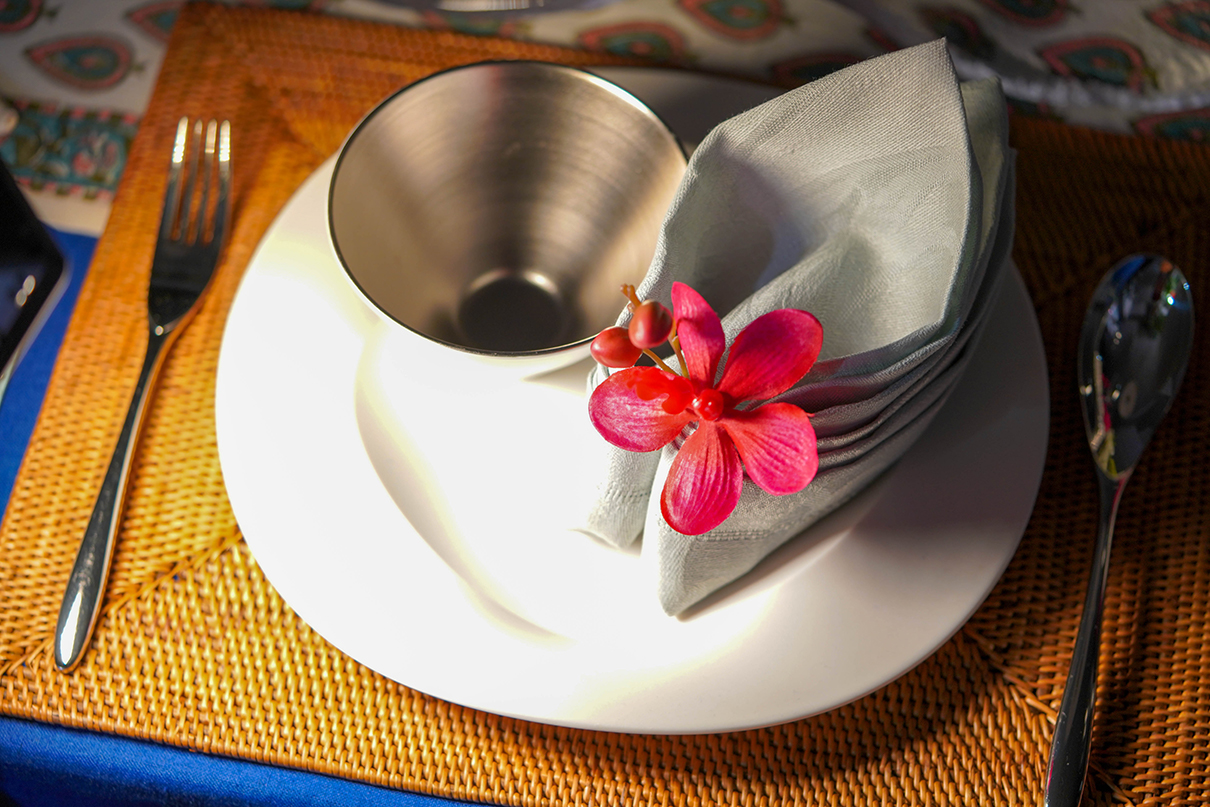 What I used
Tablecloth:Handmade
Table runner:KAJA
Place mat:AndYu
Dishes:secca inc.、ARITA PORCELAIN LAB"Japan snow"TOSHO GAMA "WAVE"
Cutlery:SAKURAI"Joel Robuchon selection"
Glass:RIEDEL Champagne glasses etc.
Linen napkin:Le Jacquard Francais Napkin
Fake flower:east side tokyo
Flower base:east side tokyo
Menu card:Handmade
Figure(shell):NATURAL KITCHEN
Candle:east side tokyo
Candle stand:east side tokyo



■

Main color:Blue




■ Sub color:Pink




■ Accent color:Vivid Pink
The cuisine made at this time
☝ Click on the recipe title to see the recipe in the blog ☺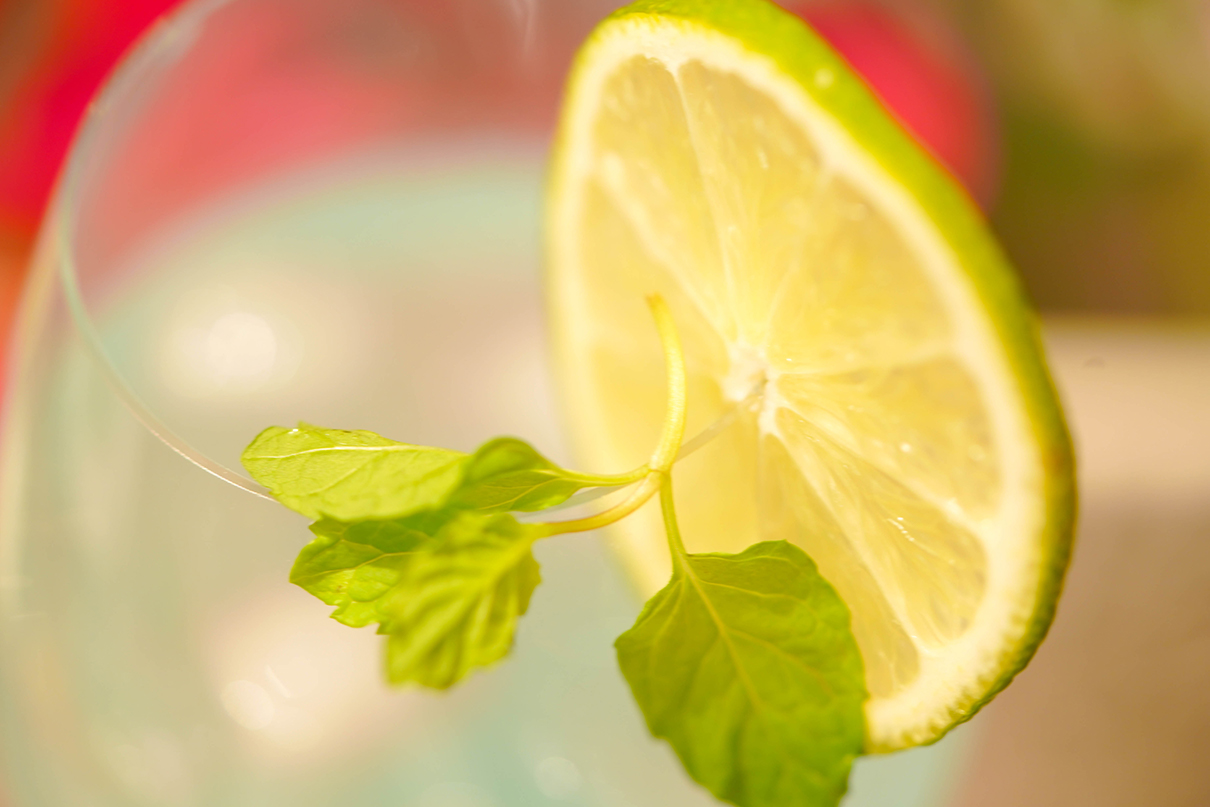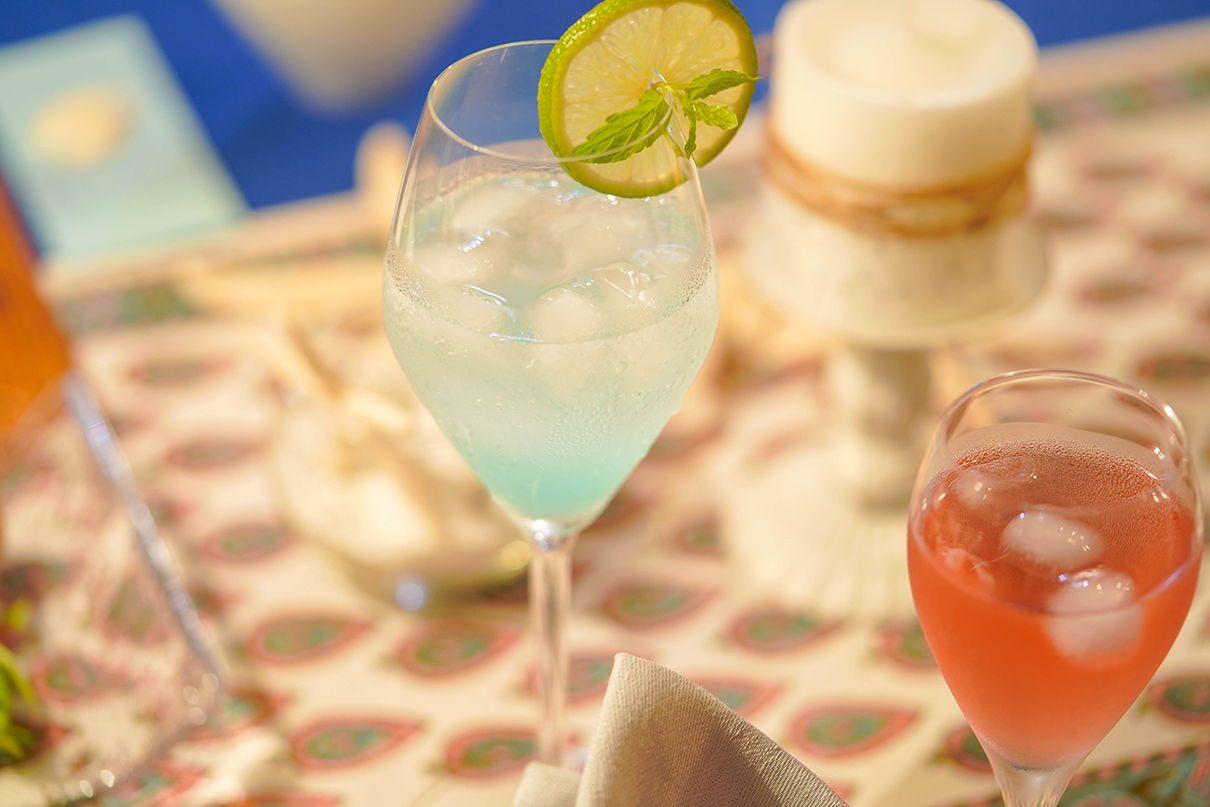 HPNOTIQ Tropical Liqueur
A liqueur of tropical flavor with a clear aqua blue impression.
Mix HPNOTIQ and carbonated water at a ratio of 1:4. And the cocktail is very beautiful because it will give a gradation color if you gently pour carbonated water on ice.
Lime and mint make you feel more like a sea.
MUJI herbal tea
Add pink color with "Pomegranate & Rosehip Tea"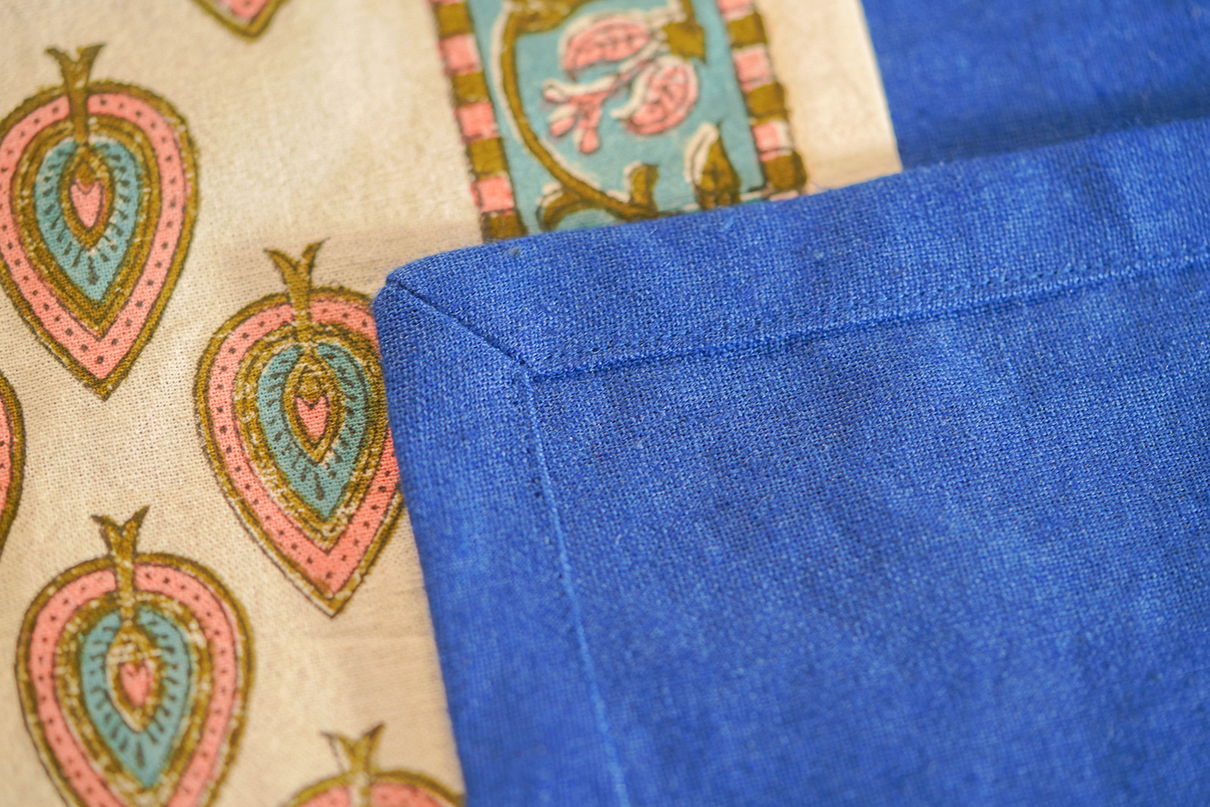 Imagine the ocean spreading in front of you.(I bought at "Kiji no mori")
Add a geometric pattern of refreshing colors.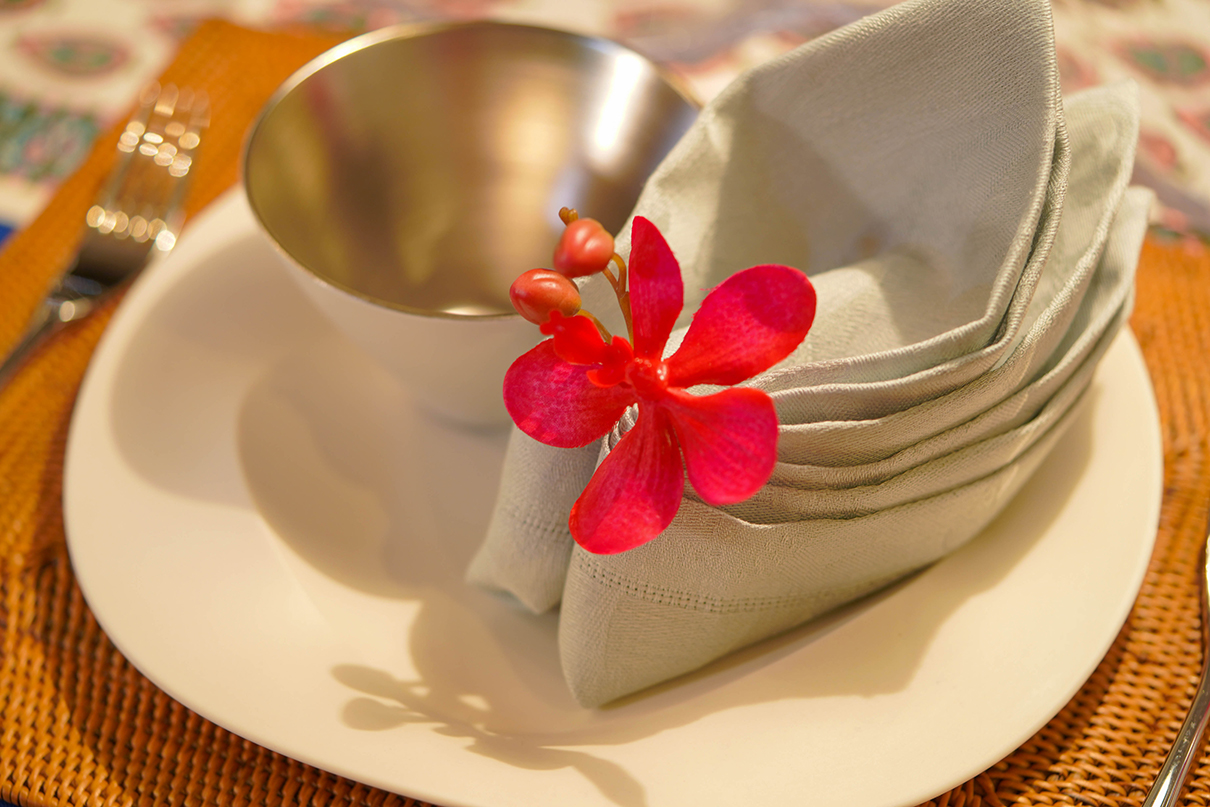 I chose light blue for the linen napkin. The light blue color has the role of connecting the blue color of the table cloth and the white color of the plate as an intermediate color.
The folding method is famous for its name "bird of paradise", but it looks like a seagull flying over the sea or a yacht floating in the sea.
It is a little complicated to fold, but the finish is gorgeous if you fold it while making creases.
Finally, pink mokara. A part of the fake flower is cut out and added to the gorgeousness.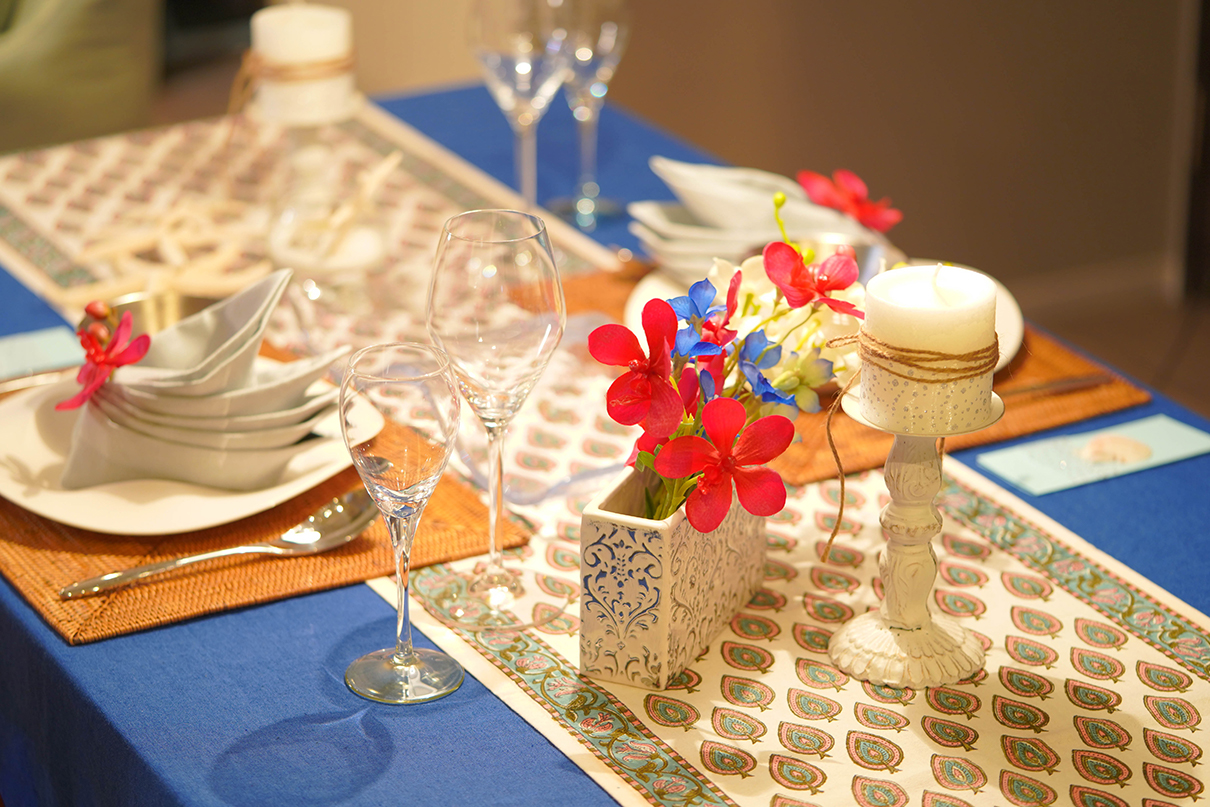 RIEDEL Champagne glasses
With similar shaped glass to give a sense of unity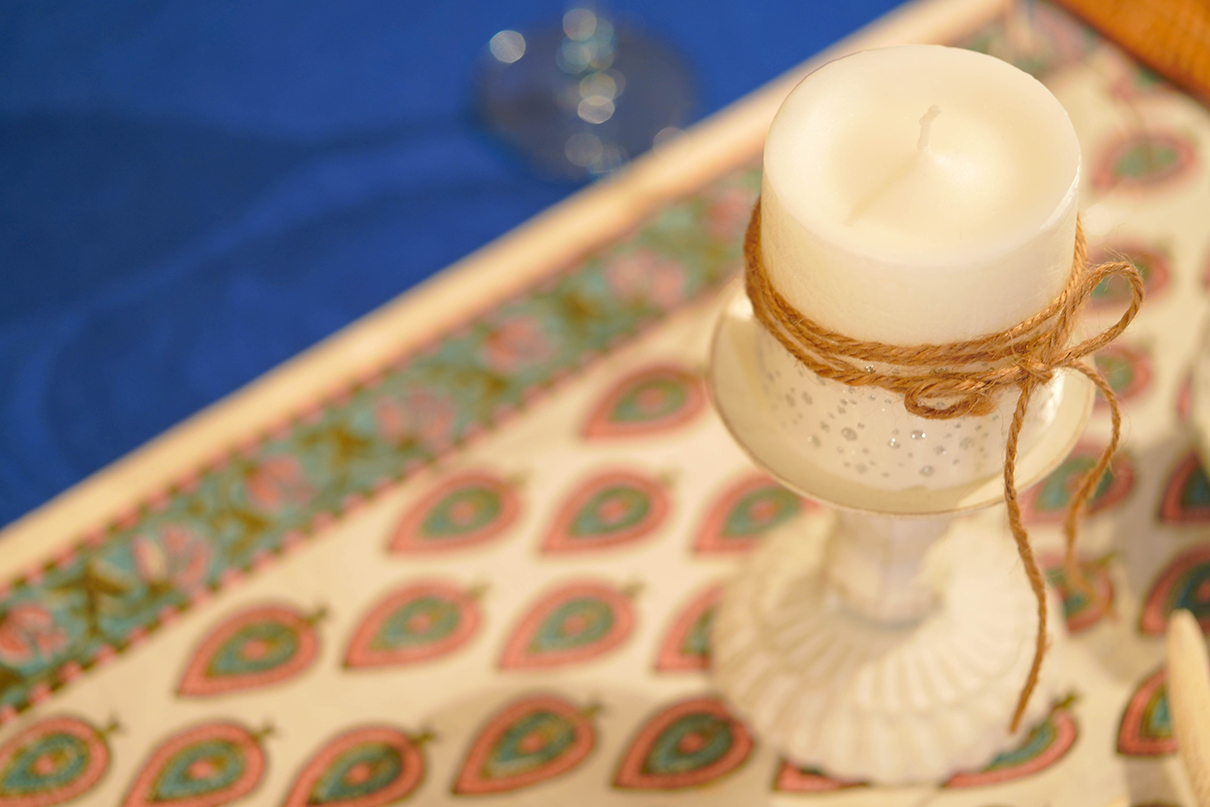 Brilliantly arranged with ribbon and twine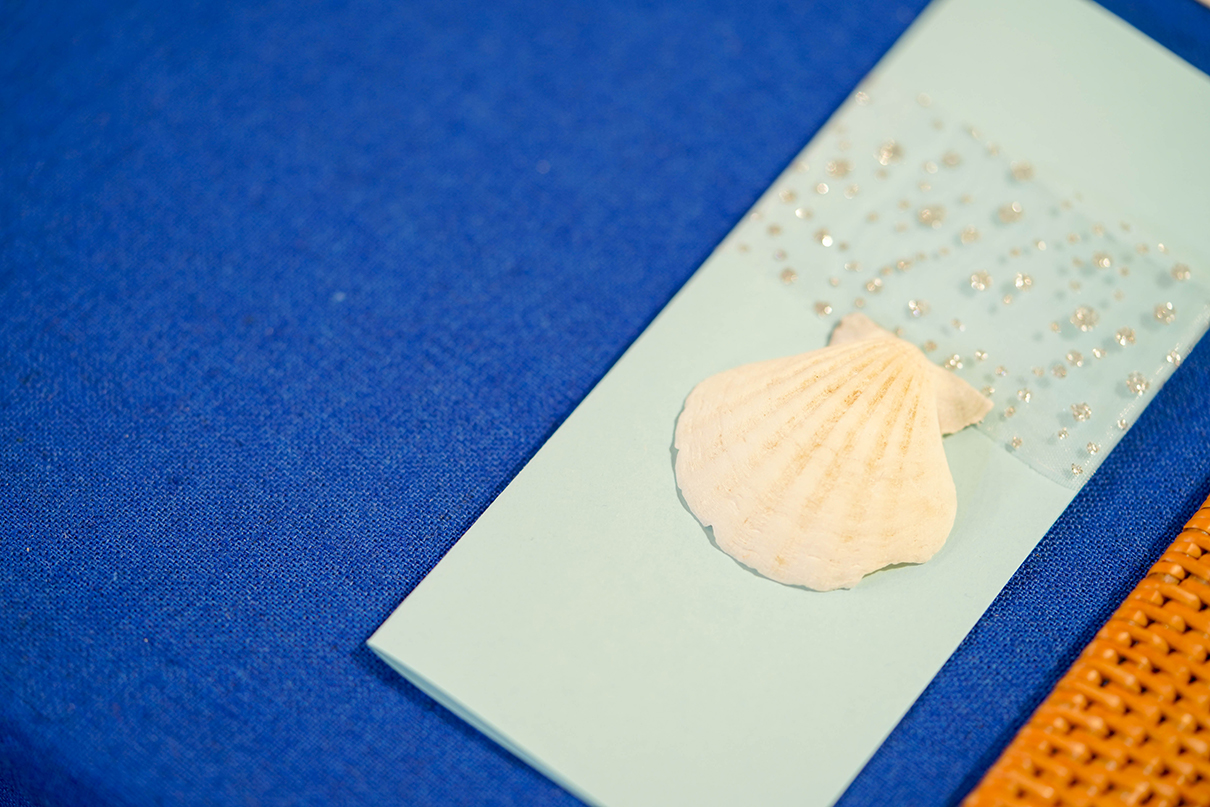 Summer with shells and ribbons
I think of not only blue and white, but there are setting of various colors associated with "summer" and "sea".
This summer, when you can't go out much, make a table with your thoughts and enjoy your stay home!