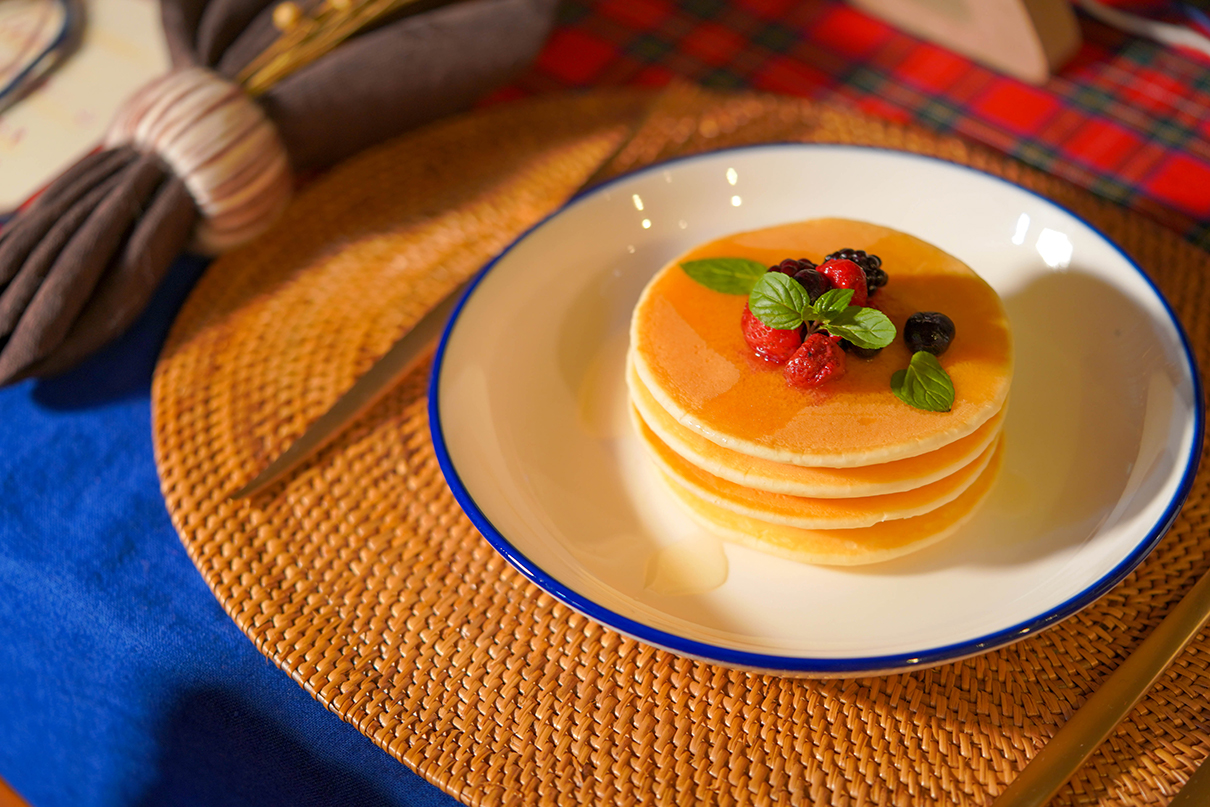 Ingredients
200g rice flour(Mizuhochikara)
*If you use a different type of
  rice flour, adjust the amount
8g baking powder
2 eggs
180ml milk
2 tbsp cane sugar
Salt (a little)
2 tbsp salad oil
*Oil that does not have a strong scent
  can be used as a substitute
Honey
Mixed berries
Mint
Directions
1 Weigh all ingredients such as rice flour and baking powder.
 Break the egg into a bowl, add sugar and salt, and whisk to grind the sugar.
 Add milk and salad oil and mix further.
2 Add rice flour and baking powder in several portions and mix well until the flour is familiar.

3 Heat a Teflon-coated frying pan over low heat and let the dough flow without oiling.
 *Depending on the size of the frying pan, bake 1 to 3 pieces at a time so that the edges do not stick together.
 When the surface is soft and dry, turn it over and bake for another 1-2 minutes.

4 If both sides are burnt, save it in a net-like bat.
 *Prevents stuffiness.

5 When all the pancakes are baked, stack them on a plate and decorate with maple syrup, mixed berries, and mint if you like♪